Well, we gave it a crack. Luke Basswalker & i met-up with Marc Westwood at 8am this morning, and headed for a local estuary mark to try for Flounders on s/p's over the flood. To cut a long story short . . . . we blanked. But, so did the guys on the bait down there, so we strongly suspect that the cold water & rain has pushed them out into the deeper water.
Still, we were all glad that we went, as we had a lovely morning, in good company, with beautiful weather. It was a good chance for me to test-drive my new Injection & Rarenium, and i am absolutley delighted with them - what a gorgeous lightweight combination !! Simply stunning !!
So, a few pics . . . . . .
Beautiful Welsh morning. . . . . . .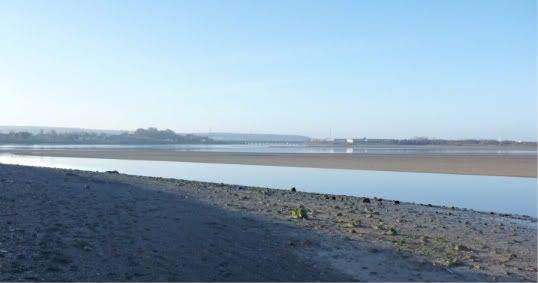 Me checking-out a fishy looking eddy !!! (and getting very muddy !!)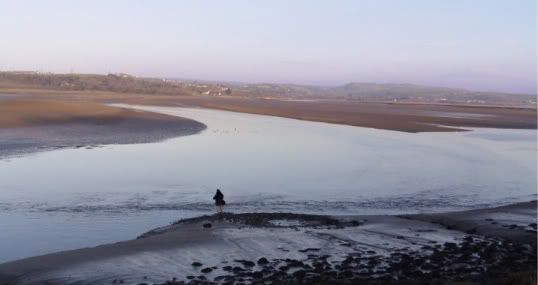 Marc bumping an Xlayer along the bottom . . . .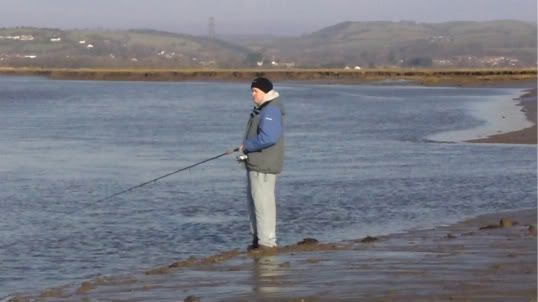 Concentrating . . .. was that a pull . . . . . . . . . .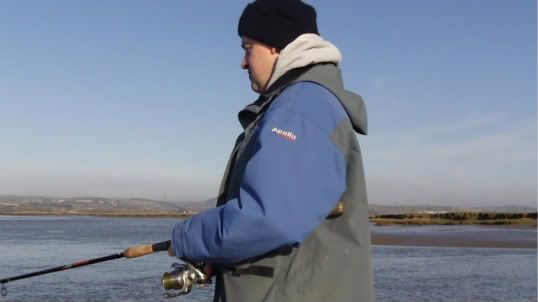 Me, Fatty Lewis playing with my Injection . . . . . . .
We tried a variety of s/p's this morning, and frankly, learned loads. We didnt have to impart much action to the lures, as the flow of the estuary was doing all of the work for us. It was a case of casting upstream, and just keeping contact with the end-tackle as it bumped down through the flow and out into the slack water along the bank.
Lovely fascinating, peaceful way to fish . . .. and when the little buggers are there is a few more numbers, we'll be waiting !!!!!
Roger Roger . . over & out . . . . . .
(p.s. i hate writing 'blank' reports - sorry about the lack of fish !!).
(p.p.s. how does the pic size look ? First they looked too big, so i downsized them, now they look to small on my pc ?)