Discussion Starter
·
#1
·
Had to be up early to drop the other half off to a friends as their off on a girly holiday. Perfect, gear in car and straight out to a local estuary mouth to play with some s.p's.
Never caught Bass on an S.P before, but after reading countless reports of people bagging up on fish I decided it was well worth putting the effort in (and I'm certainly glad I did!!).
1st up was a Fin's'Fish in smelt colour on a 10g head. First cast, within 5 seconds I struck into a fish! only a lb or so, but a spirited fight all the same. So nice being able to play a fish without worrying if it's going to snag you up on a rock or any other obstruction it can find on the way in.
Nothing more for 10 mins so started chopping and changing. ended up with a 4'' Shad in pearl, again on a 10g head. Couple cast and nothing... Oh well, keep trying, slow it down again and let the current do the work.... And then the shad is swimming away from me and taking line! Fish on! and it's going for it, taking line at will, I'm just doing my best to keep a tight line (after losing a decent fish a few weeks back) and not lose this one. Then she surfaces 30 yards away and I can see it's my best fish yet. After a couple more runs she's just tired enough to be bullied onto the sand.... And I'm shaking!!!
She's 65cm and a good wide fish, a nice 7lb!! :wackit2: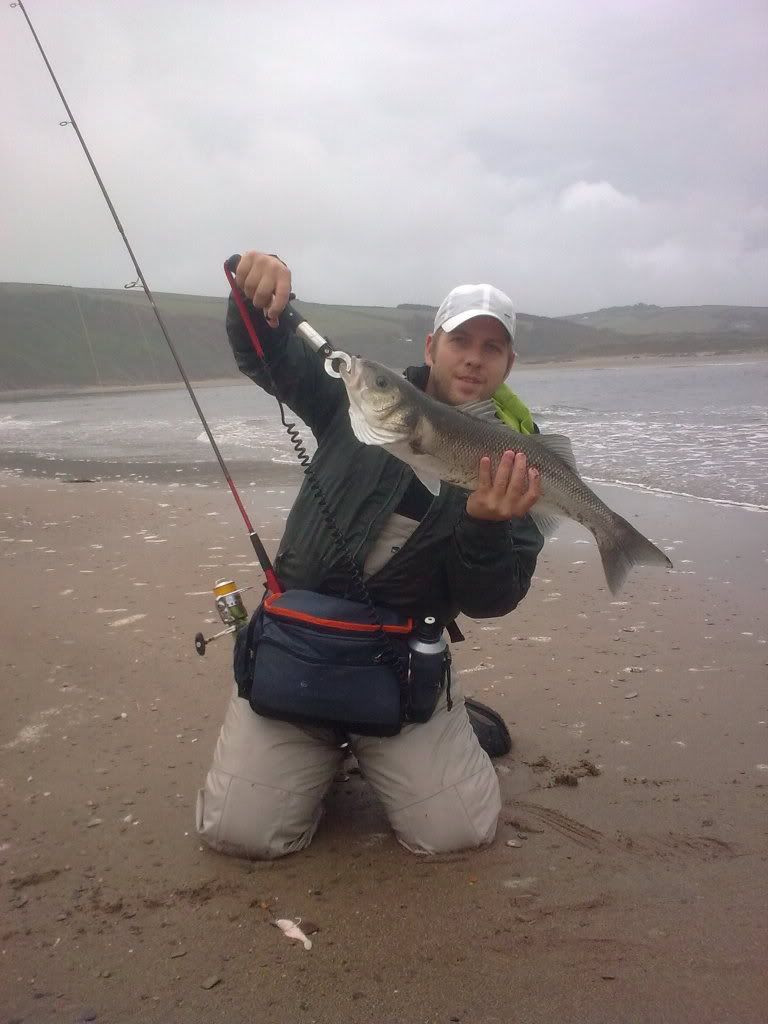 Sorry for the photo quality, but no camera today and luckily a surfer was there to take one on my phone for me!
Still buzzing now!!!!