Discussion Starter
·
#1
·
After yesterdays horrible fishing conditions i.e; snow and strong cold winds, we decided to get out again today as it was a beautiful day with very little wind. So Ben and I headed out about 11am to Corbiere and fished there for an hour. Ben had this.....
Then Callum called and we planned to meet up and bumble around and try and stumble across new ground and see whats, what.
We came across a little bay with boulders, gulleys and sandbanks. One problem though, How to get down to it!!
Was not the easiest mark to get down to, to say the least. When we finally managed to get there it was pretty surreal. However we only had about half an hour of fishing time because its not a walk you would want to do in the dark (shhhhh Keith, you just wouldn't
)
Chucked some softies at the sea and it wasn't long before the worm was on!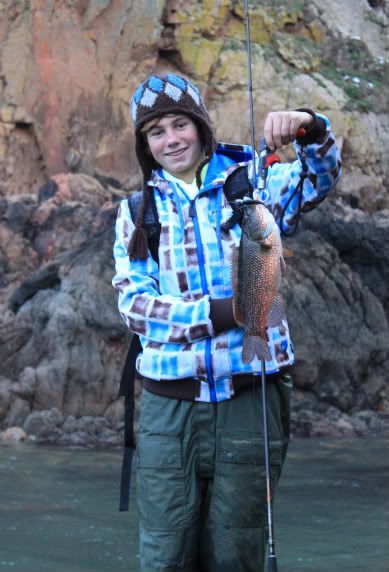 Callum helped land it with him and I pictured it. Before Callum and I had even had time to cast out, the sod was on again!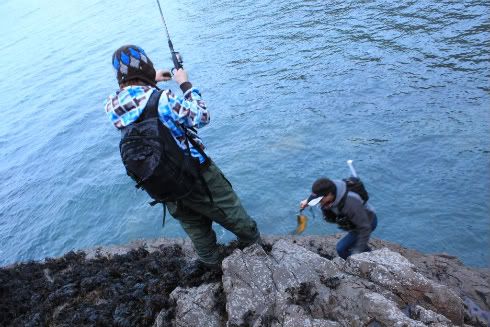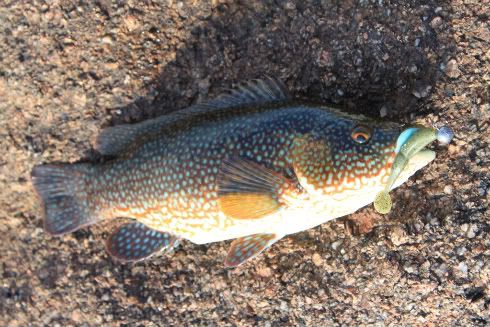 Its such a good feeling to find a new mark with mates. Having a laugh and the bonus is catching fish. Well Ben was all over it today. He had another.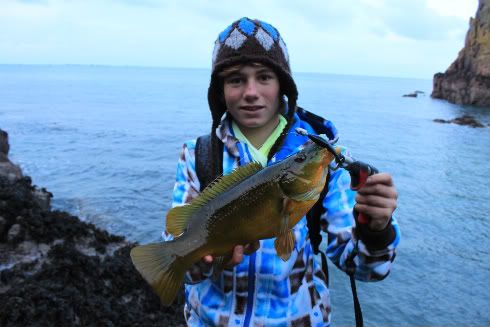 Time to leave.
So a great day spent in great company not just fishing but just bumbling! Thanks for reading.