Discussion Starter
•
#1
•
But it didn't start out that way! Went to my usual South Coast spot in West Cornwall, for an afternoon session, working the push from low tide. Sunny weather, light cross offshore wind and small swell running, it felt promising.
Started off with a decent size Gar fish, taken on a Feed Shallow, it managed to shake the hook at my feet as I brought it onto the rocks, and was swiftly washed back into the sea by a large wave. After the Gar, nearly 2 hours went by with no fish, not even a bite, switching between my selection of plugs and the Xlayers.
I moved about a fair bit, trying different spots, and then whilst rock hopping between locations, I threw an Xlayer out into a deep sheltered gully, and within the fist jig back to me, I had a bite and fish on, landed without much fight, turned out to be just a small pollack.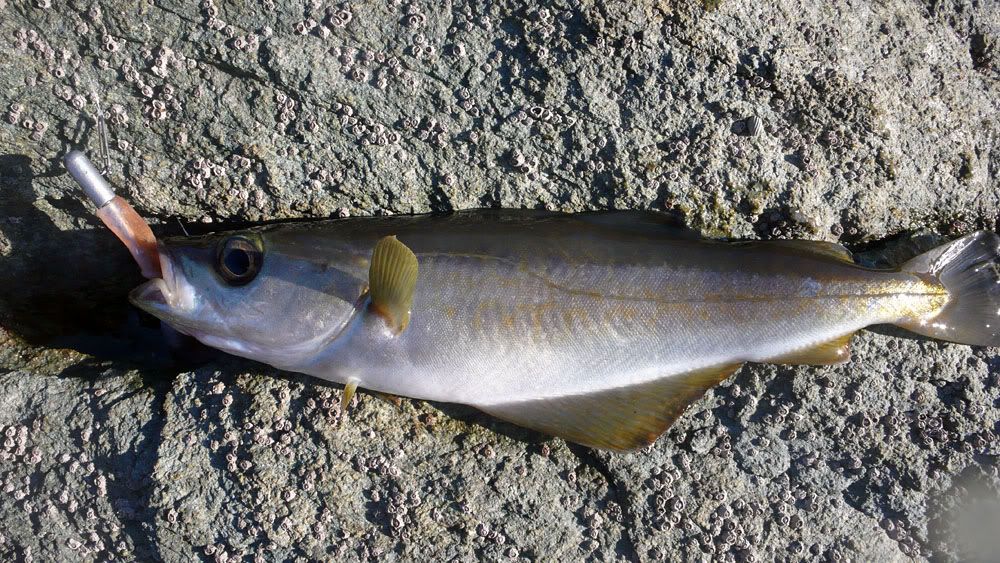 And then again, nothing at all. So I decided to start heading back to my car, call it a day. Whilst on the way back, there was still an hours light left or so, so climbed down to a spot which I had not bothered with before, as in the summer, it had not produced. Again, hammered through my selection of plugs,moving further into this small cove I was in, but not a scratch. Decided to try the Xlayer, as the sun was setting behind the cliffs. Then the magic happened. Same spot I had been working the plugs, the Xlayer produced eight fish in eight casts!
1. Small Pollack
2. Bass 1lb 10oz
3. Bass 1lb 11oz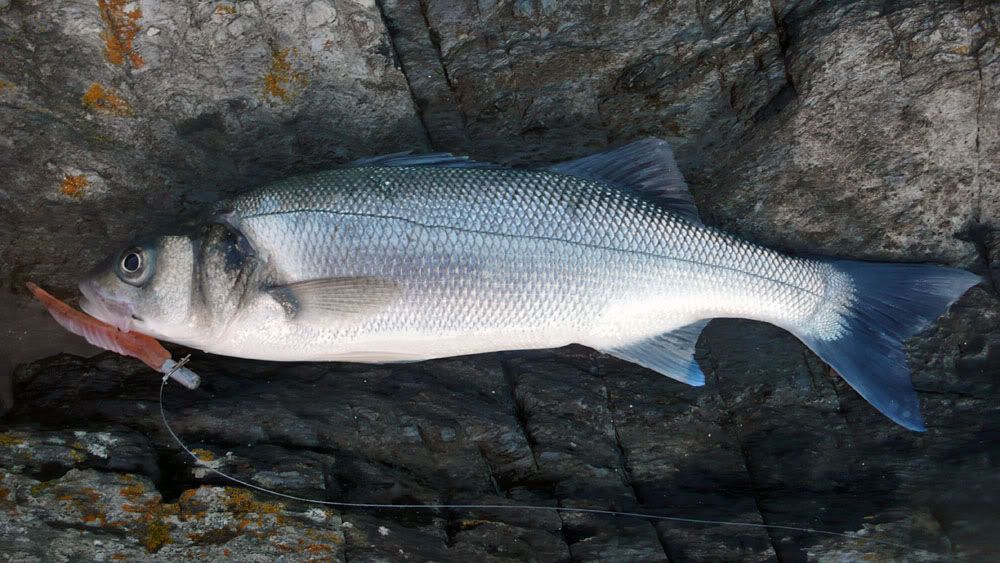 4. Small Pollack
5. Small Pollack
6. Bass 1lb 8oz
7. Small Pollack
8. Small Pollack
The Shrimp & Minnow Xlayer smashing it in! This was a first for me, never had that kind of action in such a short time span, let along consecutive casts. Weighed the bass, and took a quick pic of all the fish, before slipping them back. So I guess I learnt something about what the fish wanted, showing no interest in the surface and mid water plugs, but loving the soft plastic bounced along the bottom. Headed back up to my car happy, as earlier on I really thought it was gonna be a long session with minimal results! :-D:-D