Discussion Starter
·
#1
·
We had some fish between us this weekend.
Dan's first wrasse on an x-layer.
Ok, so its small but its now given him confidence with this lure, that he didn't have before. (for wrasse)
Another fish falls to a bubble shad.
A stunning pollock Daniel had earlier on today.
I had another 47cm wrasse too.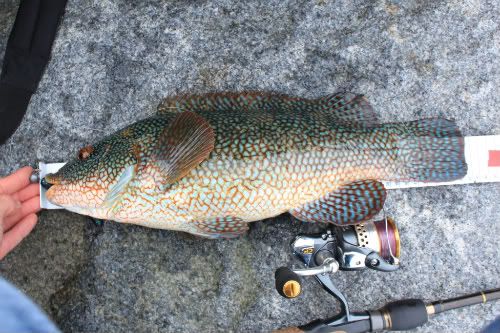 Heres a wrasse I had on a dandy bass. These lures are awesome. Worked very slow with the odd twitch. To say that this wrasse wanted this lure would be an understatement!! Check out how deep it is!!
The lure itself. I love these things.
There is a full report, infact, a different report on our blog. Please check it out.
www.fishtailsjersey.blogspot.com
Thanks
Ritchie