Discussion Starter
·
#1
·
Popped out again last nite to the same mark I fished the night before. Conditions were similar but the wind not quite as strong (but still a bit of a handful), a bit later tide and less range.
I started with my trusty bass slider grub but didn;t get a take for about 1/2 hour when this nice pollack of about 2lb took it.
That pollack bit the tail off my grub so I changed it for an xlayer. That was taken a few minutes later by a tiny pollack not much bigger than the xlayer.
That was followed by this nice schoolie which totally engulfed it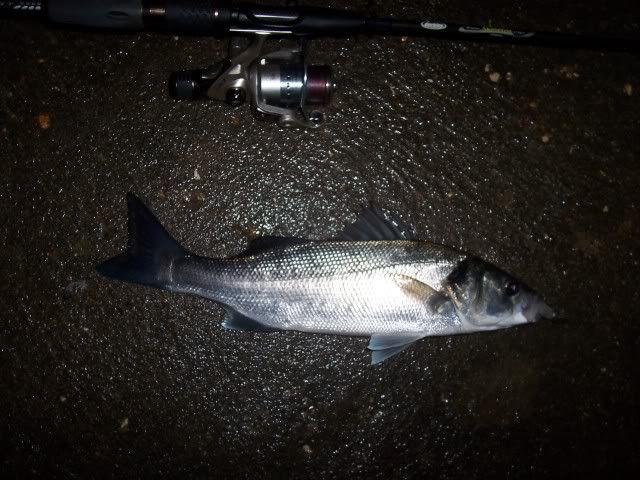 I had another small pollack and then, right at the end, I pulled in this one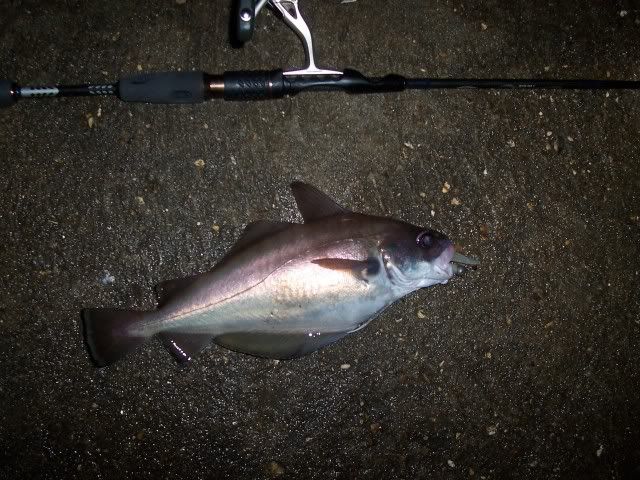 A pout of about 1-1/2lb! That's a first for me, never had a pout on a lure before and it too totally engulfed the xlayer.