·
CoFounder & Retired Admin
Discussion Starter
·
#1
·
It must be the fact we are always learning that keeps us at it you know. Just the little things that give you a little eureka moment to yourself. I went out the other day to test the new pink braid, and I winkled out a bass on the Xlayer and a nice pollack on one of those new(ish) weighted Redgill (Sidewinder bandwagon style). I must admit I got sent a packet of these new Redgills to look at, so I tested them properly today, had 4 bass on them to about 3lb, and I had one on a Gary Yamamoto Swim Senko, happy days.
Anyhoo I was saying how its nice when things come together, well the other day I caught that pollack on the Redgill on the begining of the retrieve after I had let the lure drop back down half way in, if you know what I mean. So today I was letting the lure hit the bottom, reeling pretty slowly and once or twice on the retrieve I would lower the rod or let line out to let the lure sink deeper again, and it was on the first say 3 or 4 turns of the handle that all the fish hit (except the Swim Senko that was on a steady retieve, deep water).
I am impressed by the Redgills, when I saw them I thought, ah not another sidewinder, not needed. But they have that classic Redgill tail wobble and are tough and durable. I didnt want to get them in but I think I will.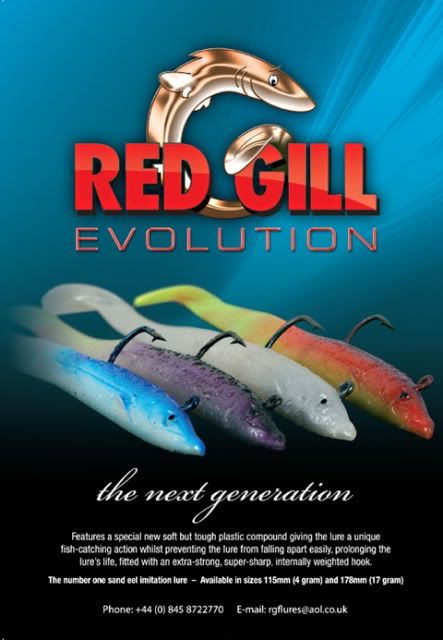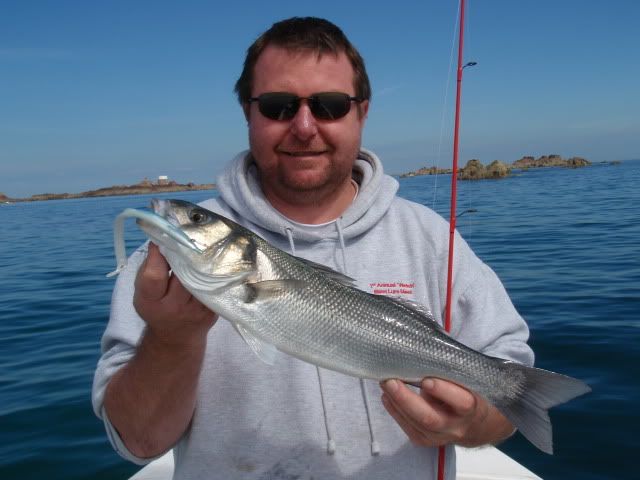 I was using the blue one, they seemed to love it.
And the Swim Senko was the Watermelon/Cream one