Ben Edwards! We'll get to that in a bit though. Always a dangerous thing to plan marks etc a day ahead reliant on the forecasts, but George & I met Ben at our first mark this morning and conditions were okay despite the light offshore winds we expected being a stiff NE breeze. We were fishing the 2nd half of the ebb which was against the received wisdom for this mark but it looked good. We fished hard across the whole mark and I missed a take on the brand new Green Sandeel Feed Shallow+ I procured from BassMasters as I was day-dreaming and watching the sea-gulls surfing the wind. DOH! 5 minutes later and Ben's Bushwacker had a very healthy bend and a bass was doing it's best to get it's head down and return to the kelp. Duly subdued it was landed, photgraphed and returned and Ben seemed pleasantly surprised to have a fish from this mark at this state of tide.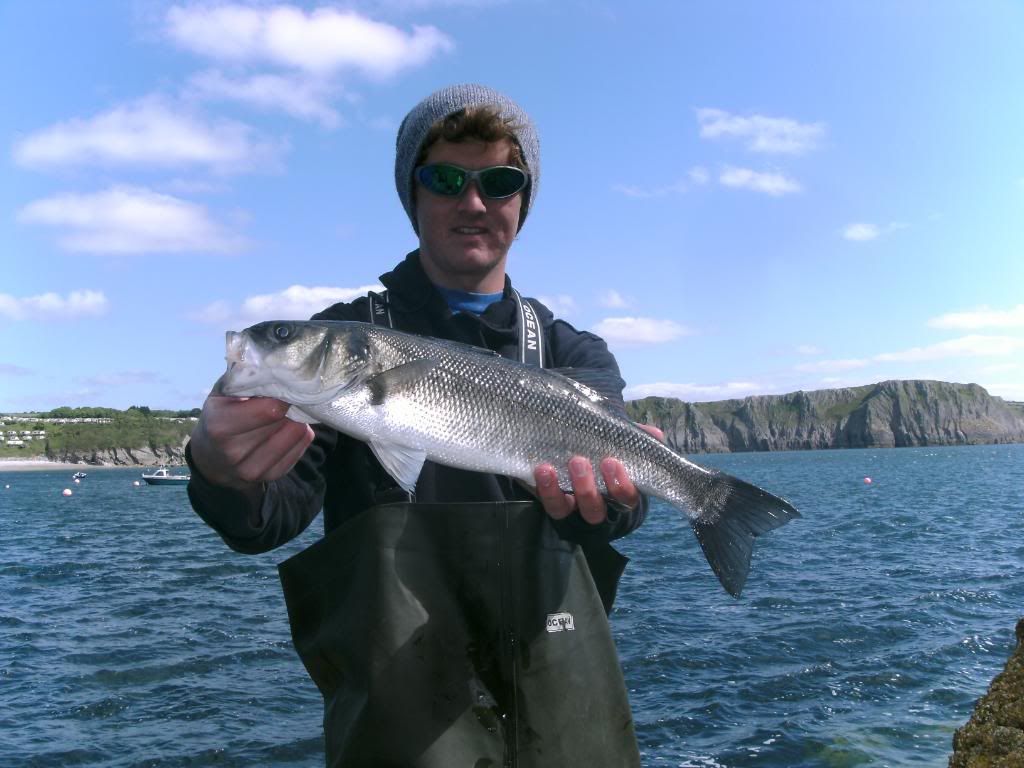 We struggled to move any more fish so decided to hit mark #2 for low water, driving WRC Rally Style up the coast and finding gorgeous looking water and great clarity on arrival. Nothing much happened until an hour into the flood and the decision to wade was all important.
On one of the very few areas of sand, Ben had waded out to his limit and cast a weedless Slug-Go (Ale Wife 6" I believe) across some weedy reef. Not realising how big the fish was that had hit him he was initially relaxed. Then the drag started singing and George realised a hand might be needed. A terrific ding-dong and very splashy fight ensued and the two of them safely landed and measured the fish at 62cm whereupon I arrived from across the bay (puffing a bit!) to take the pics. This was a very photogenic, dark-backed bass that raised Ben's PB by around 3lb today. To say he was chuffed was an understatement to see her swim off strongly.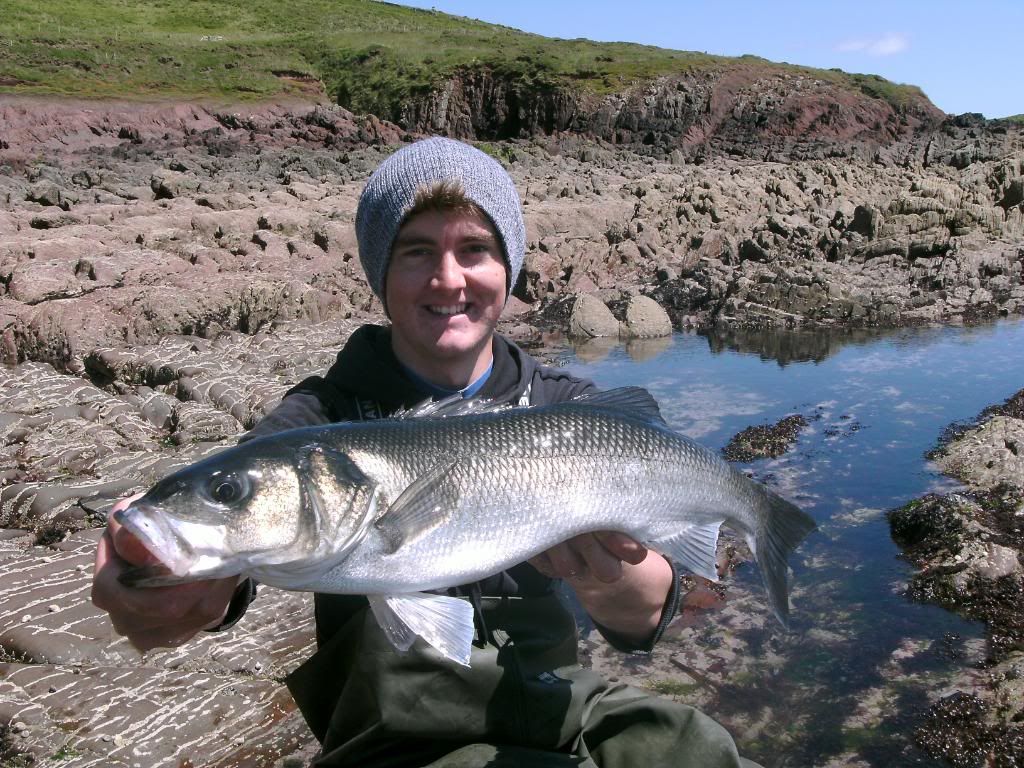 I did manage a fish on the Green Maria Chase (my lure of the season so far!) that tried to be a big fish by fighting above his weight by having one treble under his chin. First thought was: Big Heavy fish! Second thought was: Nope feels wrong, foul hooked fish. Third thought was: at least it's a bass but not as big as I wanted, hence the upside down smile!
It was slow in general and George didn't fancy his chances so we made one more move to another mark closer to home. Ben and George both moved fish but nothing was to come of it despite very promising conditions. After 8 hours fishing we called it quits with Ben very happy (and hungry).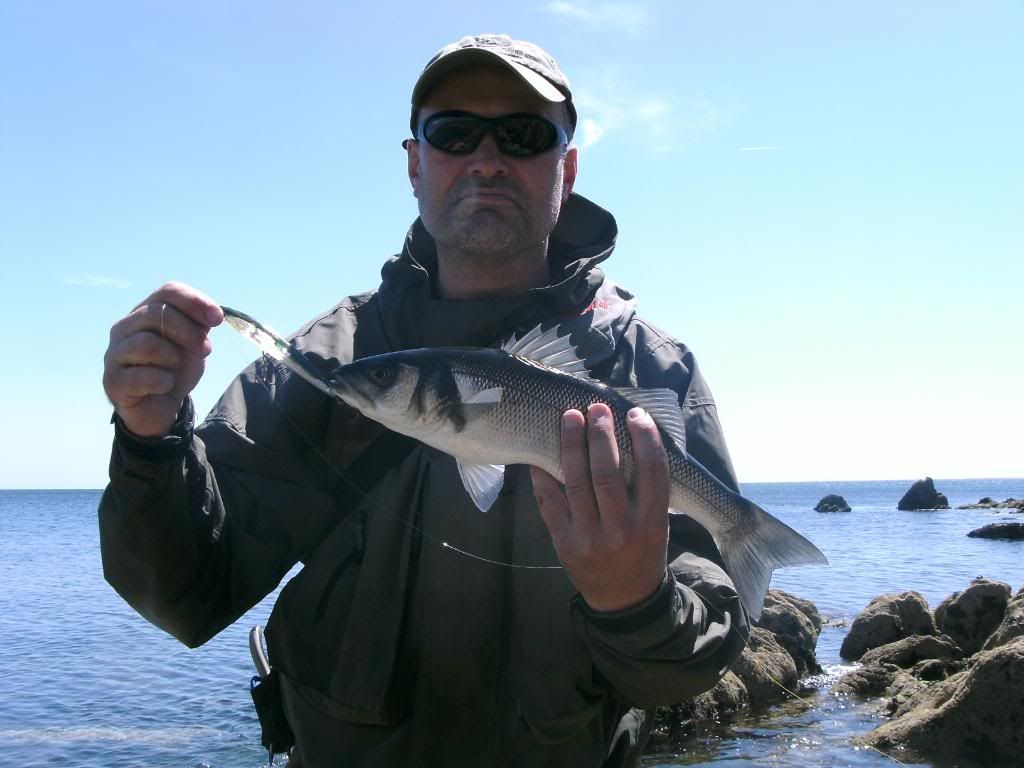 The ups and downs? Obviously the Ups being the PB for Ben. The downs? My phone taking enough salt water to die and my wading boots losing a sole on only their second outing! All in all a cracking day on the South Pembs coast and my face is still aglow from all the sunshine. Roll on the next trip....