Discussion Starter
·
#1
·
For the past 2 years I've been regularly scouring the internet for all things lure related but it's always good to get your hands on stuff and actually see things in the flesh, so to speak. Nantes to me was always going to be about lusting over gear I simply can't afford but I was also hoping I could find enough to keep me interested and the wallet open without breaking the bank and more importantly, not having to sell a kidney when I got home.
So, the lure section was in a hall of it's own, the other 2 halls reserved for boats and kayaks. The layout was simple and at 1st I was a little confused with who were manufacturers, wholesalers and who were retailers. They all seemed to have a very admirable connection with enquiries made with wholesalers/importers leading to customers being lead over to a retailers stands in order to purchase. The method was simple, find a product you like, test it, sample it, watch it in action, then if you chose to buy it one of the reps would point you in the right direction. They even took you onto the retailers stand and gave you advice there and then, picking out lures and explaining products as they went along. It was a great service and perhaps missed by some. Virtually every stand worked to a recommended retail price and with very little discounting at the show, there seemed little discrepancy between what the wholesaler quoted to what was hanging up on the racks for sale. Not the best prices mind but the system worked flawlessly.
The French market has an extremely strong wholesale distribution nework and that in itself means there's always a margin in the final price for the wholesaler. Things being what they are, the goods for sale are more expensive than we'd ever find on the internet from Japan or even the USA, but when there's the chance to buy one of this and 2 of that and not worry about carriage and VAT on importation, I'd say it was worth spending the extra few pounds here and there just to get some of the latest gear. Somethings however were just simply crazy and EUR29,00 for a $14.99 plug from Japan was the point at which I drew the line.
I personally do far more freshwater fishing than I do sea fishing so I was really pleased to see a lot of gear that would interest me, rods, reels, lures, line. I got quite taken by a couple of rods on the Daiwa stand, and along with a matching reel I could see myself using a Daiwa Steez baitcasting outfit. Light gear for casting up to 7 grams, that would be fun and some of the Steez rods on the retailers stands were a steal at around EUR 300 but the reels were off the scale for me at EUR 450+. I tinkered with the idea of a Daiwa Infeet in a fixed spool casting up to 7gr too and matching it with the little Infeet reel would have set me back around EUR 235 complete but something just didn't click so my wallet stayed shut. I do know however where I can get one when I'm feeling a little more generous with myself. The range of Tenryu's is now staggering and I'm sure they are now getting close to covering every potential fishing scenario and having a rod to suit. I took a note book with me but failed miserably to write down info on what I saw but the camera was snapping away at some truly gorgeous lures. Some of the reps even stopped to open the display cases for me so I could avoid flash or light glare.
So here's some pics, they speak louder than words. I've waffled enough.
Vidar looking for the pix n mix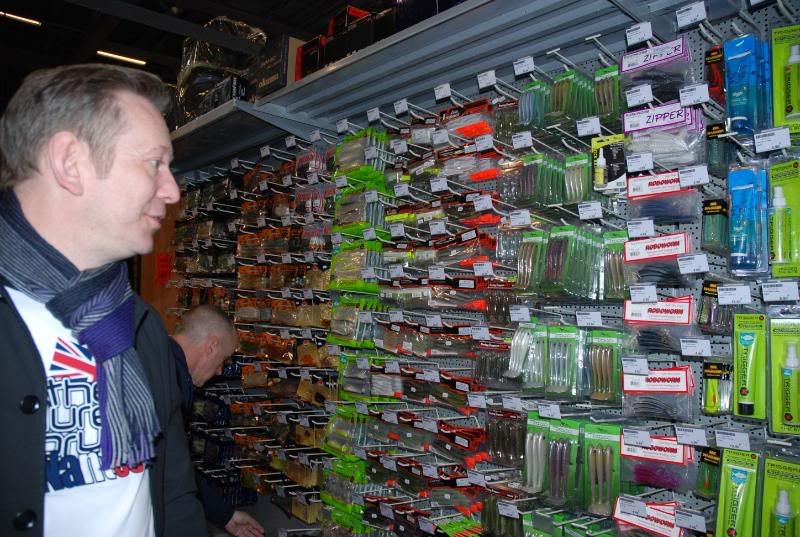 Ima-ams lures on the Sakura stand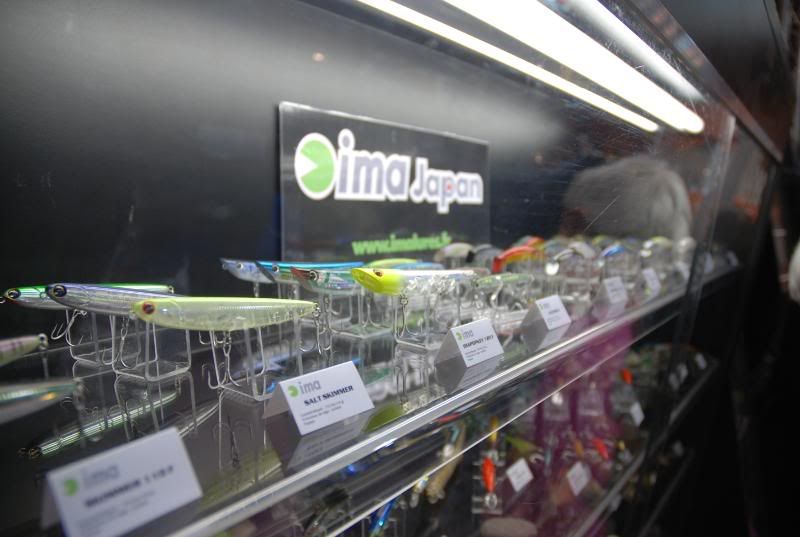 Sebile Lures, freshwater crankbaits...just for me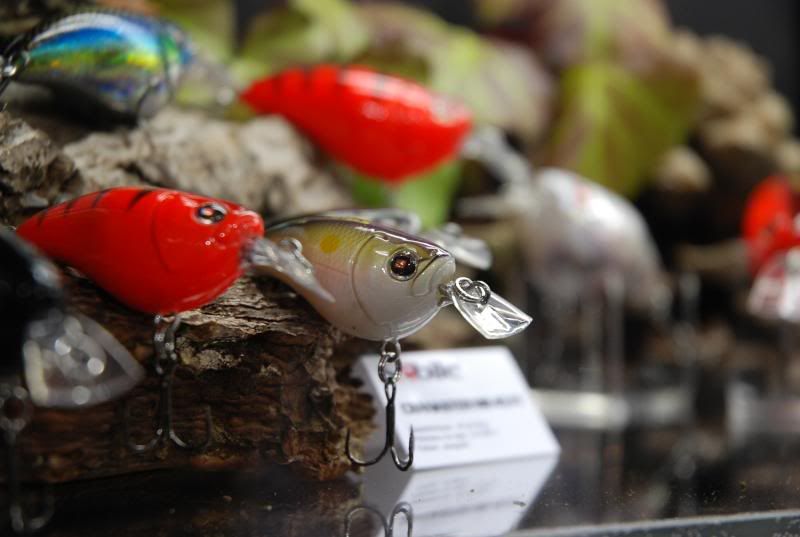 A bleeding fish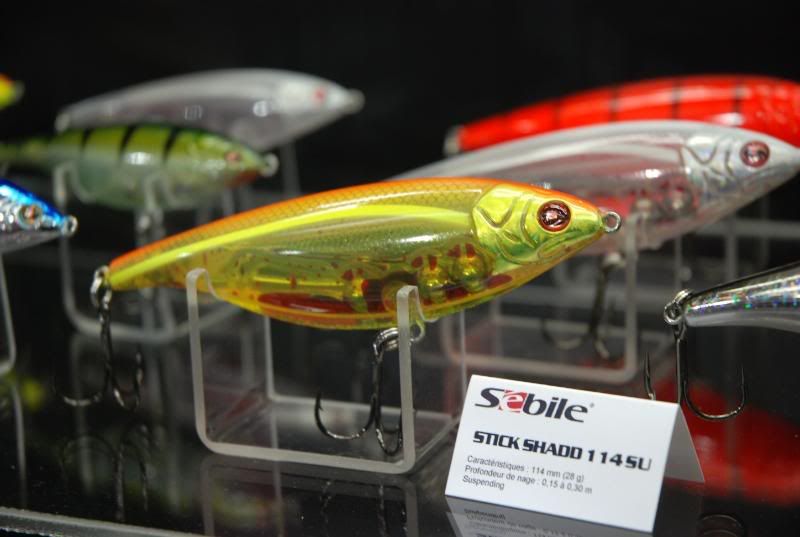 The infamous Nabarone from Ima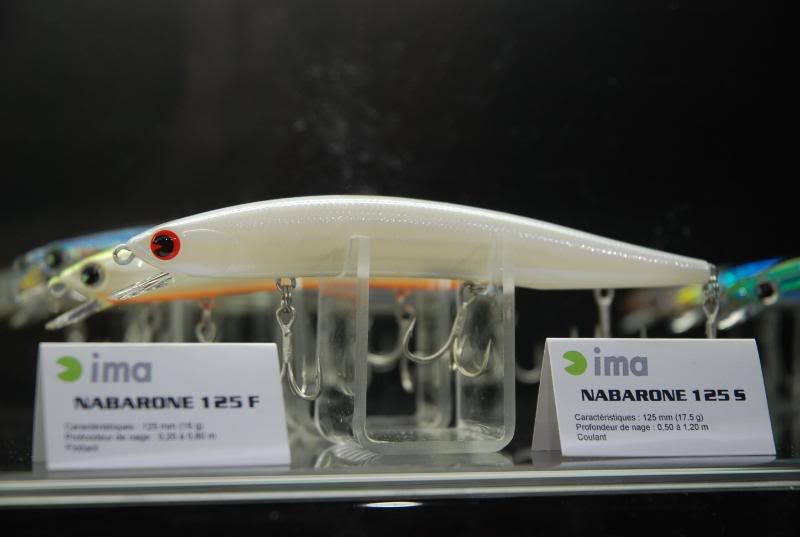 Aracnophobia !!! Things were a little weird on the Gamakatsu shelf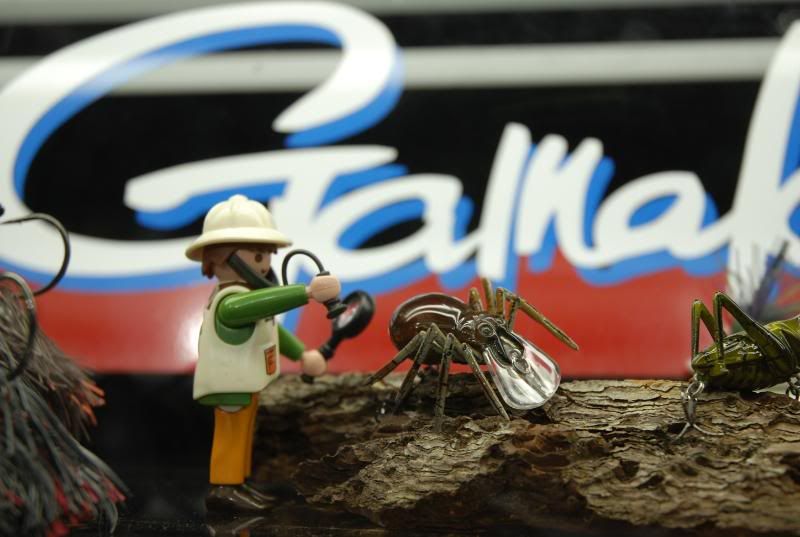 Molix: a brand to look out for in 2010. These are FW baits.
Things got a big egi at times
One ugly mother....
Jackson Athlete. I love this trout pattern
A bit more Michael Jackson with the Nyoro
Alex's idea of LRF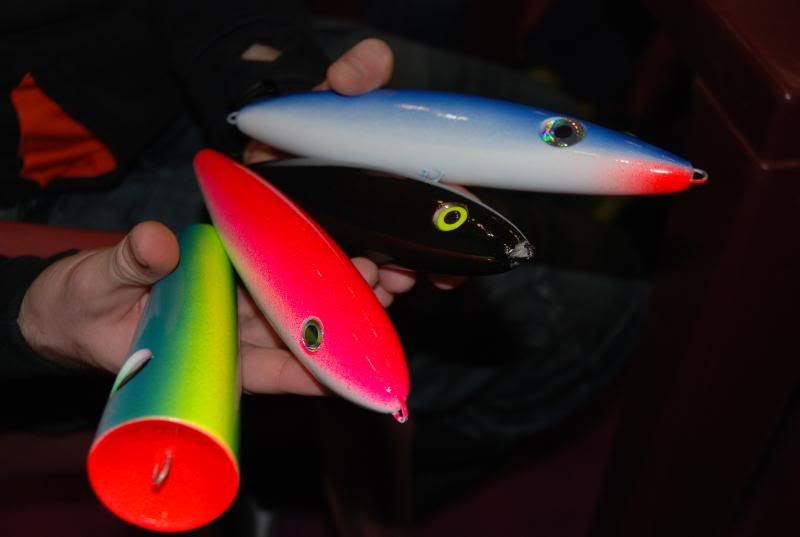 Yes, they do glow under UV light and tiny too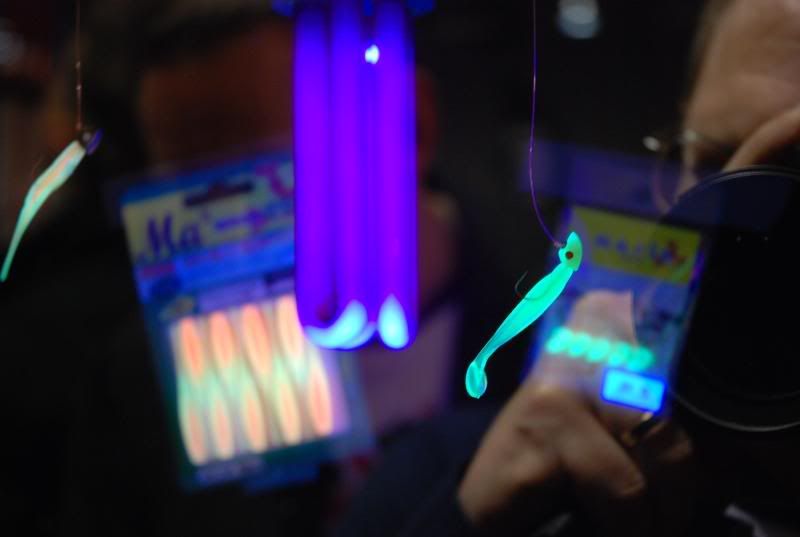 I just love Micks face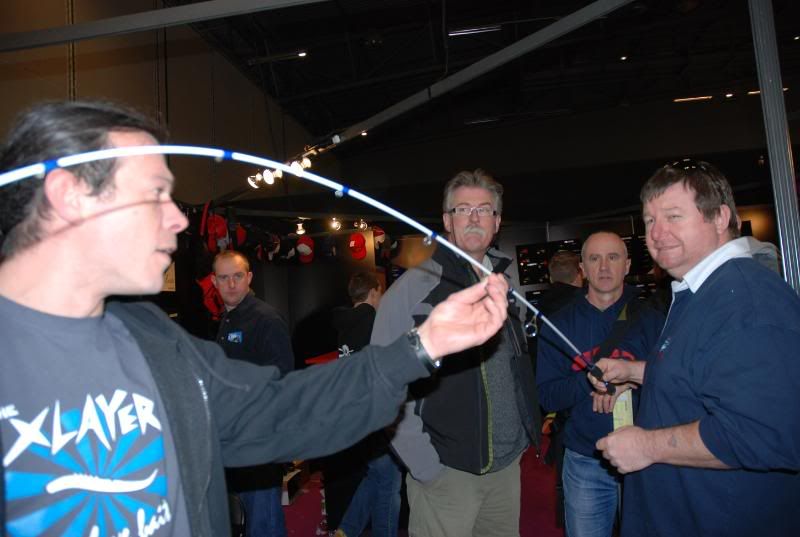 Stanley explaining to Mick & Trevor how to escape the Tenryu cage of death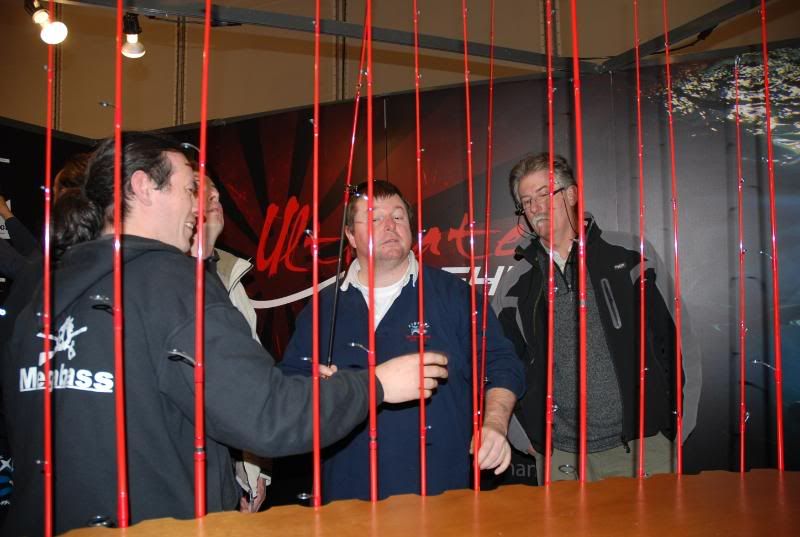 Lucky Craft blah blah blah gorgeous lure
Lucky Crafts selection of FW trout lures. Love the micro spinners.
Smiths: Hand made penguin anyone?
I wanted to buy this for my 6 year old daughter, ahhhhh
Things overflowed into the corridor for a casting comp
He really should have polished it 1st. "The innovation is not a lure"
The Sakura boys working their stuff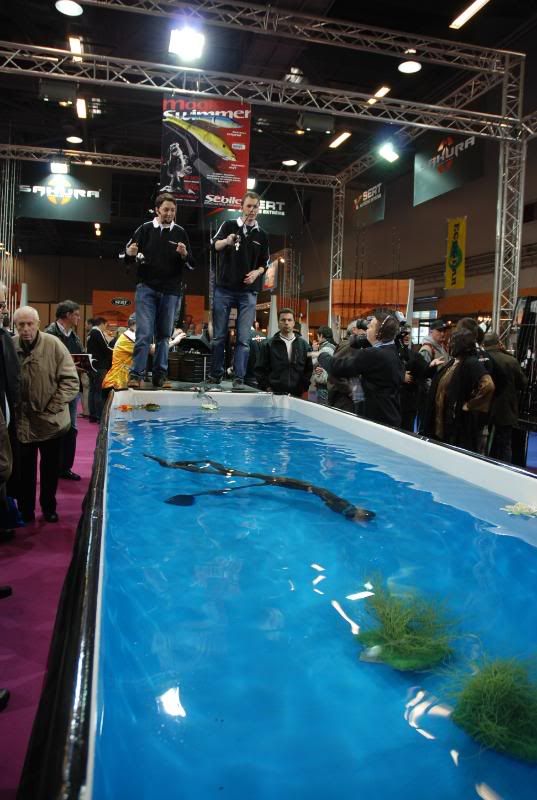 And me showing off with a little photography