Where to start . . . where to start . . . . . . :shock:
Ok, firstly, thankyou to everyone who helped to make it happen -
Tim for sorting accomodation, general arrangements, making sure that everyone was fed & watered - i know we give you some stick Tim, but you did a fabulous job :clap:. Marc W for organising the raffle (which i'd say was a rip-roaring success). Steve for helping coordination of people arriving.
MrFish Jersey
for his very generous donations to the raffle,
HR Jones Clydach
for more generous donations, and everyone else who contributed to the raffle (if i've missed out a business that contributed, please PM me, and i'll add it).
Another HUGE thankyou to the guys who made an enormous effort, and travelled a bloody long way to join us: Trev gets the title for longest journey !! Over 700 miles to join us !! Nathan, Rob, and the 2 lads endured the journey from hell on Friday afternoon due to an overturned lorry on the M4. Rob F travelled by train down from Manchester, then walked around 2 miles to the pub !! Gents, i wish we could have put you into a few fish, but i just hope that you've gone back feeling that it was worth the effort that you put in ? What a set of Gents !!
So much happened over the 2 days that it'll take some recounting.
We turned up on Saturday morning, expecting a small sprinkling of people - in reality, we had a good dozen men, all raring to go !!
On the first mark, there were some Terns smashing into the water just beyond the surf line - the Terns were soon joined by excited pluggers . . .
We had a cracking first day, with fish landed - i'll leave the details to those who landed them :wink:. The evening drinking session was nothing short of ledgendary !! As Trev has posted in the Bumble Thread, it was a seriously memorable occassion, and i think i've broken 3 ribs, ruptured my spleen, and broken my arse bone from laughing so much :rofl:!!!! We've somehow managed to accumulate a group of men from the top-draw !! I can honestly say, hand on heart, there wasnt one angler there that i wouldnt travel the length of the country to fish with again :-D.
Special mentions have to go to Daz & Greg !! It's your faults that i'm in such pain - i cant remember laughing that much, and for so long !! I cant thank you enough for a wonderful evening !!
Also, we had the moment when grown men wee'd their pants, when about 6 pints into the session,
Nathan
plonked 2 huge boxes of shiny sparkly wonderful lures onto the table :shock:. Money exchanged hands :shock: :wink:.
The following morning saw the remainder of the Bumblers turn-up. A hearty breakfast was enjoyed by all, the raffle was drawn. Marc W, i hope you don't mind, but i'll just mention the sum of money raised ?? I am just about to use the Donate button to contibute the
£150
that was raised by the raffle :clap::clap::clap: - an outstanding result. That sum of money will go towards ensuring that this forum remains up & running (see the sticky in the Social Club for more details about donations
HERE
).
We then had the Group Photo . . . . . . . . . feck me . . . . . . . . . a local handyman working at the pub offered to take the pic for us!! I showed him how to operate the camera, then joined the group. We all looked on in bewilderment, as we could see his face in the LED display facing us . . . then . . . . . . CLICK FLASH !!!!!!!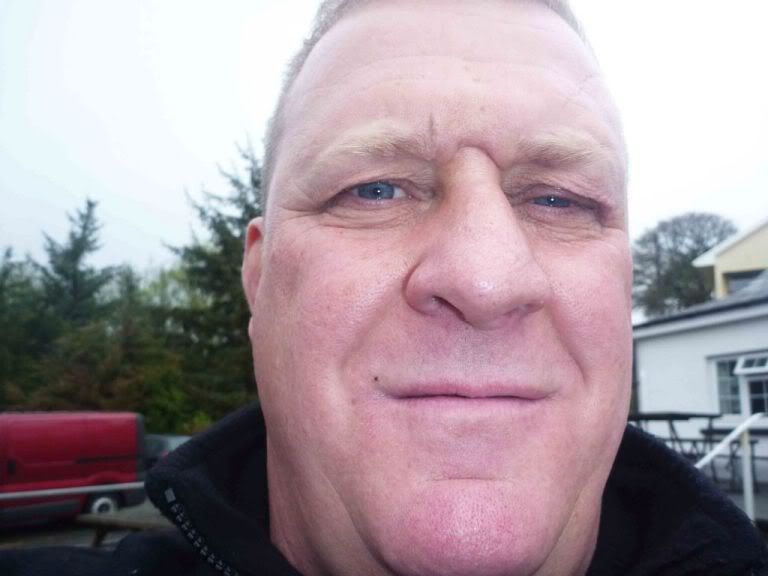 By the time he took the next pic (when i'd turned the camera around :???
the 30 blokes that were crying laughing infront of him, looked a bit like this . . .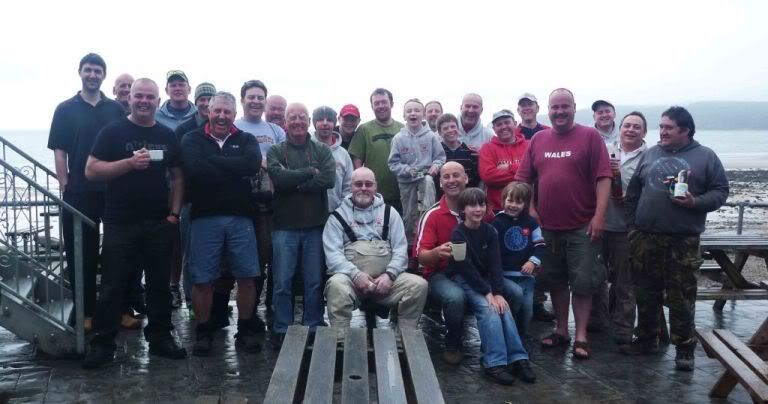 So we then split up into our Bumble groups, and headed off again for the day. A couple more shots from Sunday . . .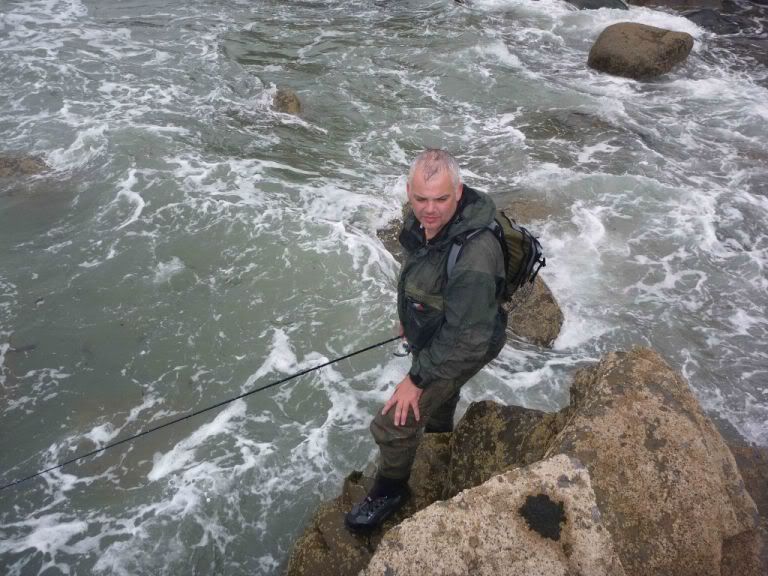 Back at the pub later that evening, we debriefed, enjoyed a last pint of Bass, and then drifted off.
What a weekend !! What a wonderful group of people !!! What a location !!! What a laugh !!!
I'm looking forward to the rest of your pics & accounts of the sesh gents !!! Just tag them onto my ramblings . . . . . .
I'll leave you with a short vid (i've got more
) . . . . . . . . .