I had a couple of days fishing in Cornwall with the Bassmasters crew last week. We fished some stunningly beuitiful locations, proper rugged rock marks with plenty of swell and white water. To be honest i was so far out of my comfort zone that the whole experience at first was quite overwhelming. most of my fishing is in an estuary environment so i'm not that experienced at 'rock' fishing.
I would love to say that i bagged up, On the first day i caught 3 bass up to 4lb, a pollack of about a pound and a half and a garfish. Not a bad haul for the day but Rob showed the potential of the mark by bagging about 7 bass from one spot in a couple of hours or so.
On the second day we found the fish again. The first mark we tried wasn't right so we went to a back up mark and on my second or third cast i hit into a good fish quickly stripping several yards of line off me and going into the kelp, steady pressure got it moving and not long after i was smiling in front of the camera with a new pb Pollack of 3lb 3oz.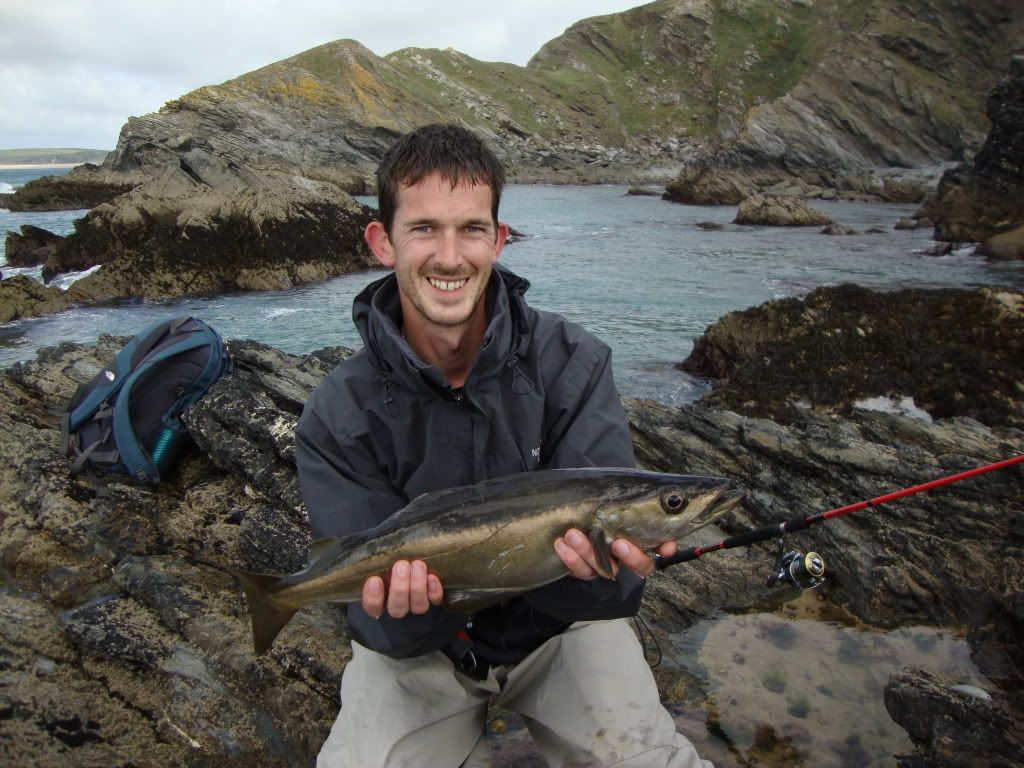 Three more Bass up to around 3lb shortly followed. As the tide pushed us to other areas the fish got harder to find and i didnt get any more. I learnt about fishing soft plastics and top water lures as well as honing my sub surface technique. At all times i felt completely safe, the guys are constantly checking for danger, i would trust them with my life any day. Thanks Bassmasters for your help hospitality and patients, Toby.