Discussion Starter
•
#1
•
After a few sessions Piking down at Bosherston under the wing of Marc, Steve and Simon,Today saw me on stage 2 of the try to teach Gareth how to become a good angler (wales region). So far I have had mixed results and have heard the phrase "just bad angling butt" many a time :shock:
This was my first trip Lure fishing for bass, We started at first light, at first the water was a bit cloudier than we had hoped, we started with surface lures but got no joy. After 30 minutes out went the subsarface lures, 5 minutes and Bang fish on my Chugger minnow. Happy days broken my lure caught Bass cherry. Tidy fish to at 45 cms giving me a very tidy scrap with plenty of runs, Fairplay to Marc putting me on the fish.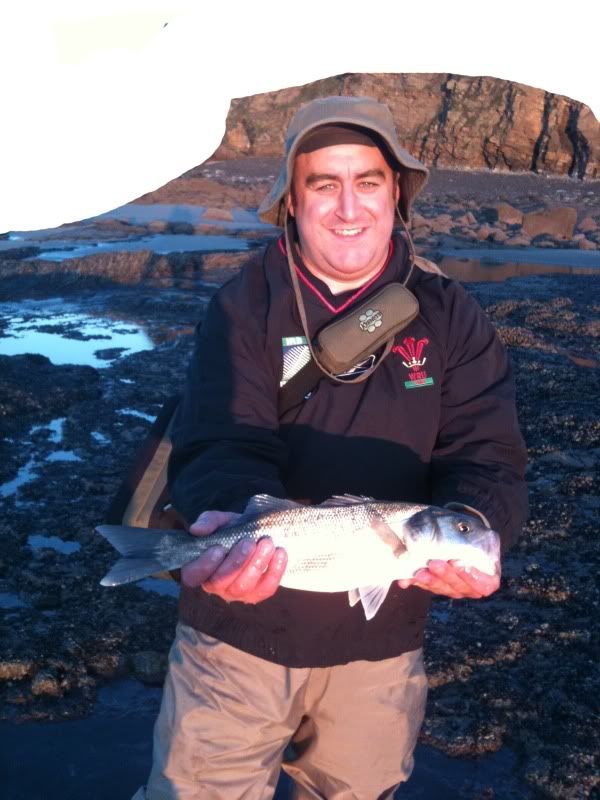 Lures went back out..
10 minutes later bang im into another fish on the same Chugger Minnow Im made up this fish comes in at 50 cms They are getting Bigger!!! These fish going like steam trains.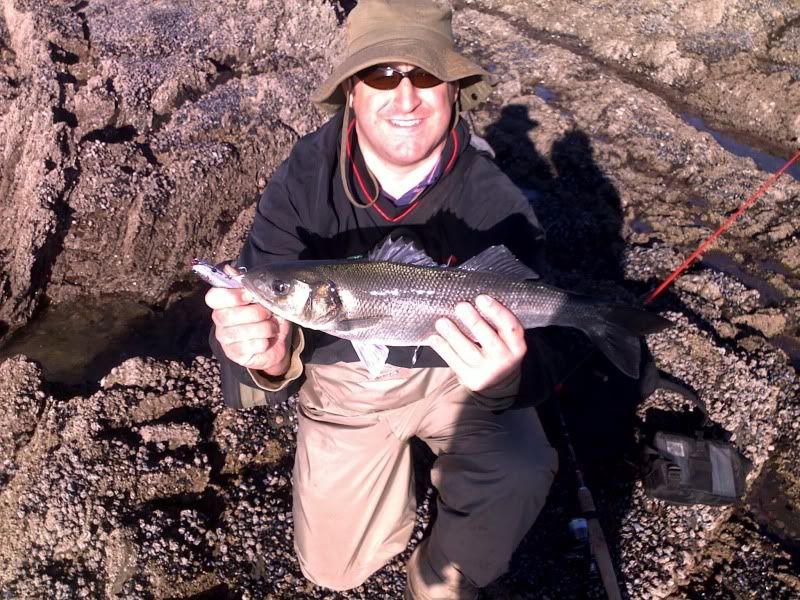 Cant beleve my luck, 2 fish on my first Bass trip.
Next 90 minutes its all quiet, the water clarity improves considerably, Marc Notices theres quite a few small dead whiting floating about in the shallows, and off shore theres hundreds of birds smashing the sea hitting something on the surface.
We try the surface lures again and its all quiet still, we are discussing the day and the gulls are deciding wether or not they are going to pick up our surface lures, as Im watching a Gull coming down for my Gunfish - Smash a bass has gone for my lure and I wasnt ready, I missed it!!! i can here them now "JUST BAD ANGLING BUTT"
I have missed lots of pike and made the mistake off pulling the lure straight back in, and the inevitable "JUST BAD ANGLING BUTT" from the boys.
After realising my mistake I leave the lure still, a full 15 seconds tick by and BANG up she pops for a second go on the gunfish, fish on!!
After a tough scrap we get the beauty ashore this ones 52 cm Its bigger than the others!!! shes lightly hooked with only one of rht ehooks of the rear treble through its lip!!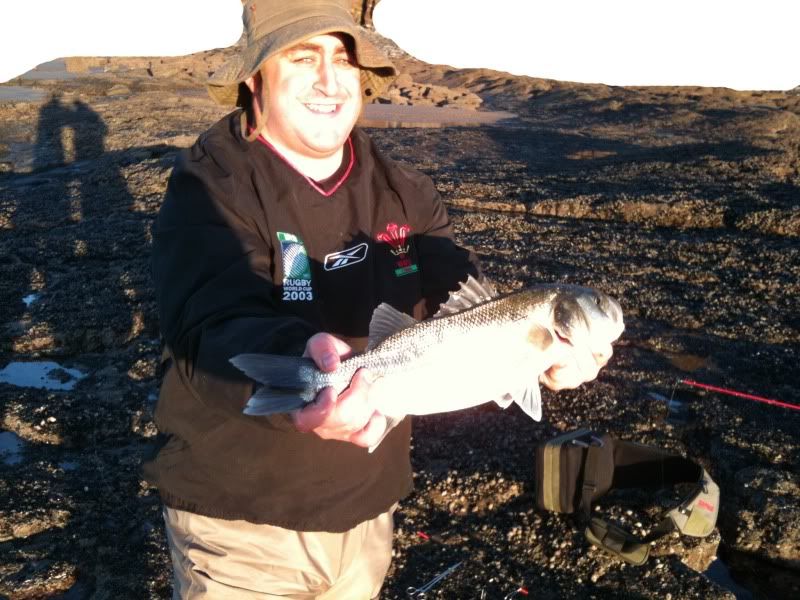 That was it for the day we thrashed the water with mixtures of lures /SPs and had no takers, great start for me, only problem is how the hell am I going to top that!!.
Massive thank you to Marc for taking me, and many thanks for Simon and Steve for the initial invites out to Bosh to get involved with the Welsh Bumblers!!