Well it's Monday morning, so i thought i'd pop up a couple of pics from the weekend. Nothing spectacular to report, but a few Shirley's landed, and all on s/p's . . . .
On Friday evening, i managed to sneak out of work early, and hit the Gower on my own. The first Shirley fell to a paddle-tail mounted on a 5g Jig Head . . . .
I then swapped to an Xlayer, and nailed the 2nd Shirley whilst dead-stick . . . .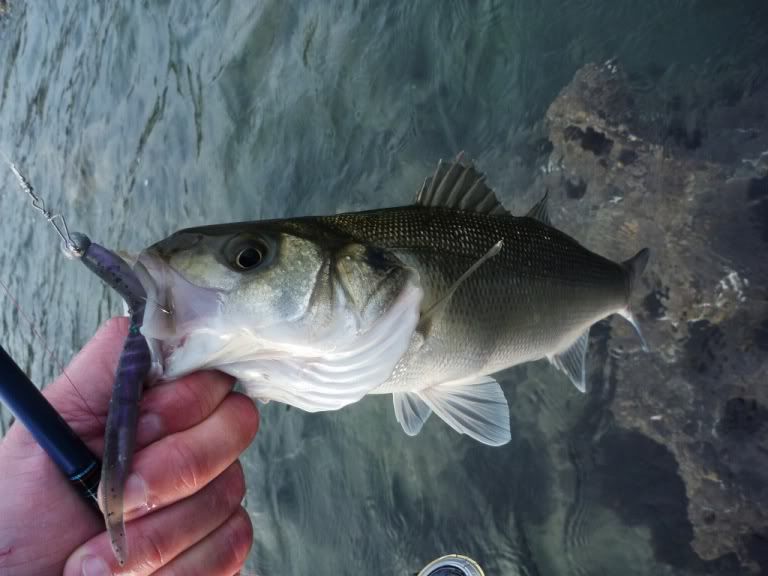 Both were released safely. I have vids of the releases, but i was standing out on submerged rocks, so it was a bit tricky to get decent pics, and the vids were nothing special.
On Sunday morning, Luke & i popped out. We didnt bother going on one of our usual dawn-raids, as the tides didnt favour it. Luke had already declared on the way down that he wasnt bothered about catching anything, as he's saving it for Jersey. He wasnt joking either, as he seemed to enjoy sunning himself on the rocks like a Baby Seal, far more than fishing.
Anyway, i managed to winkle-out another on a paddle-tail . . . .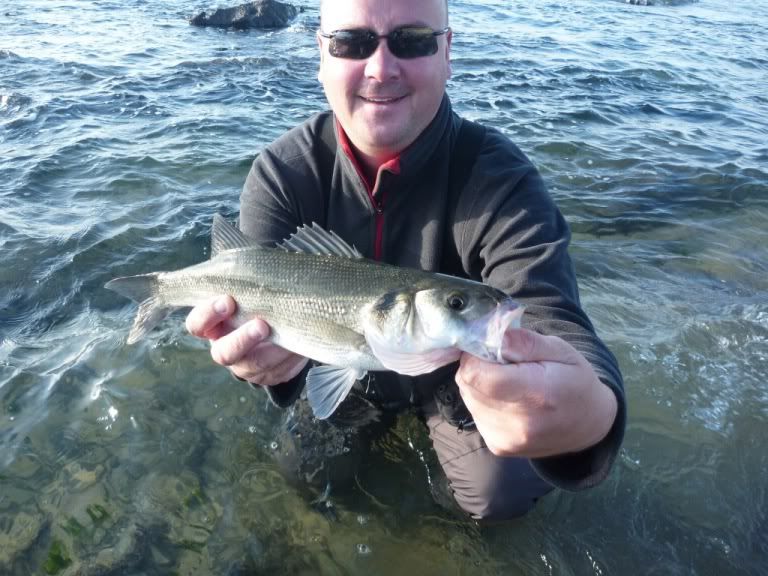 . . . which swam off strongly . . .
& that was that
.