Discussion Starter
·
#1
·
I'd set the alarm for 4.30am which turned out to be a little late cos it was already getting quite light by the time I arrived at my chosen mark at 5am. beautiful morning, clear sky, no wind, quite calm, and high tide in a couple of hours.
The pollack were the 1st takers, 4 hooked from just on the edge of a tide ride, followed by a couple of mackerel. Then a dropped wrasse just as I was about to lift it out of the water. Bang on high tide the 1st bass (pic below) then, as the tide started to move, another smaller one followed by a bigger one of about 3lb. 2 were hooked at distance, the smaller one, close in.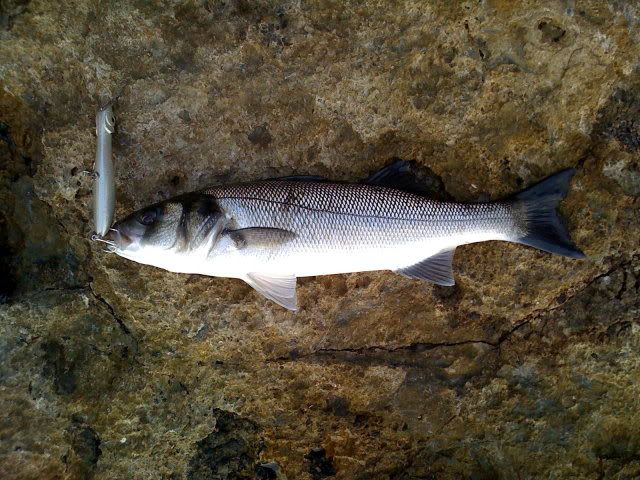 The day was getting on and I'd told the Mrs I'd be home mid morning, so reluctantly I headed back to the car, and home.
I've just started using heavier gear having been specialising in ultralite for the past few years and the extra distance I can cast with the heavier plugs really shows itself when fishing some of the more open water marks. Oh, the bass were caught on a Patchinko black/silver.
It's been a really long time since I've done a dawn raid on the sea (generally preferring night time for the sea), and I'd forgotten what a pleasure it can be. I'll be trying again before the summer's ended.