As the title suggests, was a top day!
I'll give an outline of the day and then let others add their views and photo's.
An early meet at Route38 Cafe and Diner on the A38 saw us putting faces to familiar names and importantly, getting the day off on the rite foot with a decent breakfast and yes, I did have the biggest plate of food. The headcount was 13, with Adrian and Kev both having driven well over 2 hours to get here.
Niceties over and done, we set off, convoy style to Whitsands Bay. A few went on to the corner of the bay, a mark called Polhawn. The rest filtered down the 200ft cliff paths on to the main stretch of the beach and began to fish the various gullies.
It wasn't long before people were into fish, Ben and Stevie being the first to my knowledge. I managed one shortly after, as did Marq.
It was time to head down the beach for a bit of socialising, where I ran into Steve Arries and Kevin Pugh. Steve had managed a schoolie, much to Kevin's dismay. I ventured a little further and bumped into a non Forum member, a friend of Luke Fox' called Shaun(I think?), who had just unhooked a nice fish that went a shade over 3lb on my Bogas. This was the biggest fish of the day to my knowledge, although Stevie had a fish that was in the region of 3lb also.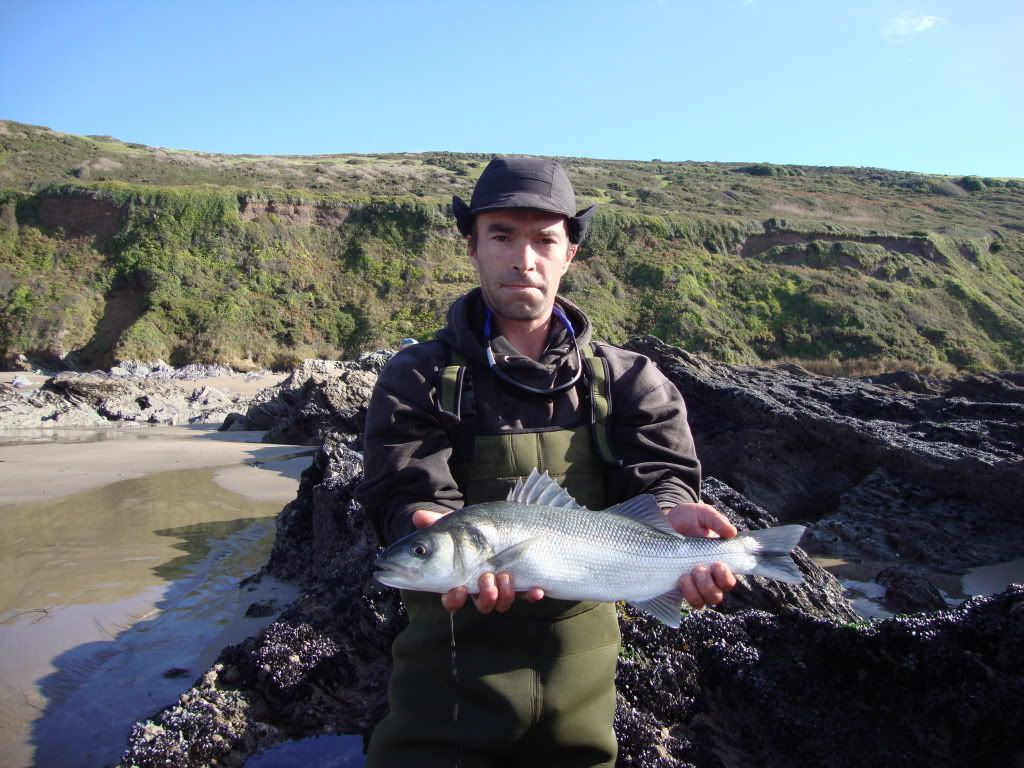 The fishing dropped off at low tide, with much wandering and chatting, waiting for the water to start moving again. My next Bass(2.8lb) came around 2 hours into the flood, from the cover of a solitary rock in the middle of a 50 meter wide patch of beach. Funny how the smallest feature can be enough to hold fish.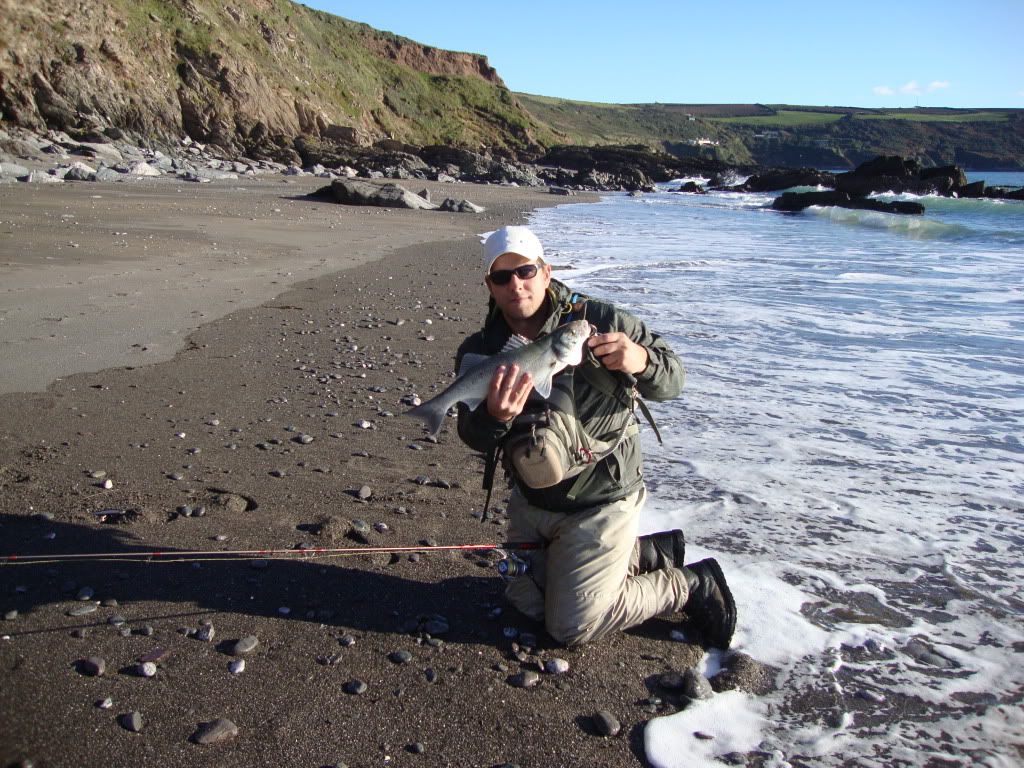 As I was walking over to the next mark, I could see Toby and Kevin on a rock, but something strange was happening…. Was that Kevin holding Toby's fish for a photo?! No! Kevin had done the unthinkable and caught himself a BASS!! Good on you mate, made the drive 2+ hour drive down worthwhile eh?
Got over to Stevie, who was unhooking a small Bass. He promptly made sure I knew which rock was his!! It was like seeing a Lioness guarding a carcass! Scary lol. I moved 50 yards on and managed one more, only 1lb or so and a lazy fish that didn't fight until I went to lift it from the water.
By the time I found my way over to Toby, Kevin and Ben, I was informed all had now caught, including Marq's Mrs Jules! In fact, I later found out that the only person who had blanked, was Luke Fox. This, although bad news for Luke, meant the day was a great success.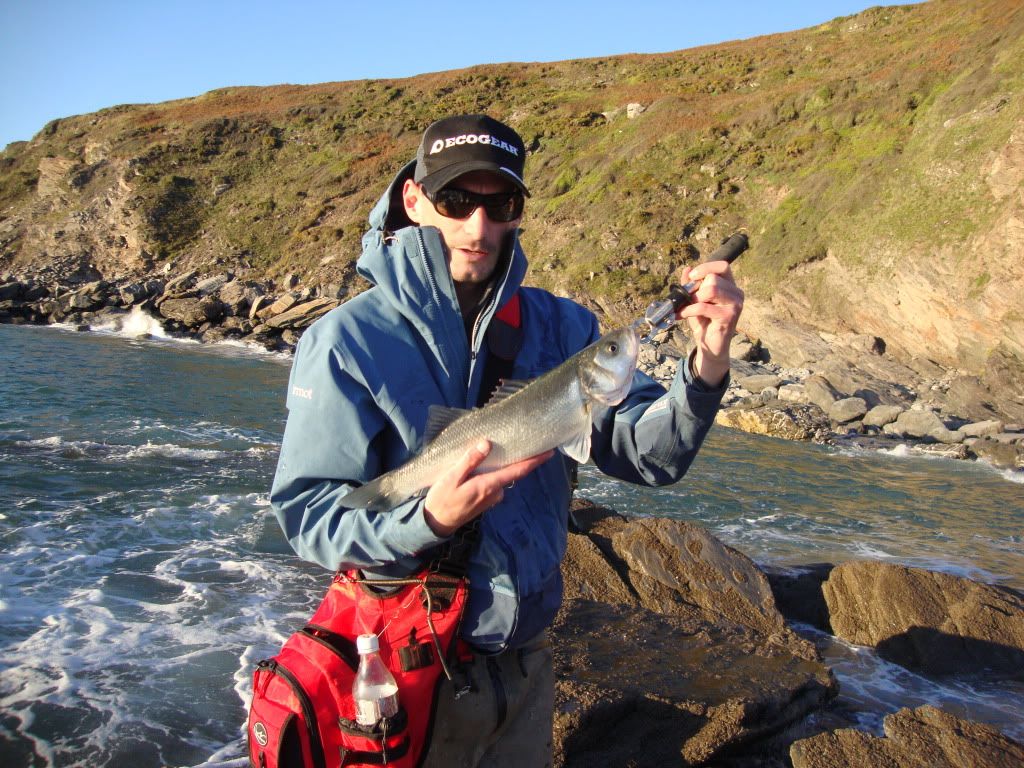 I'd just like to thank all those who made it, was a great day, the fishing was good and the weather near perfect.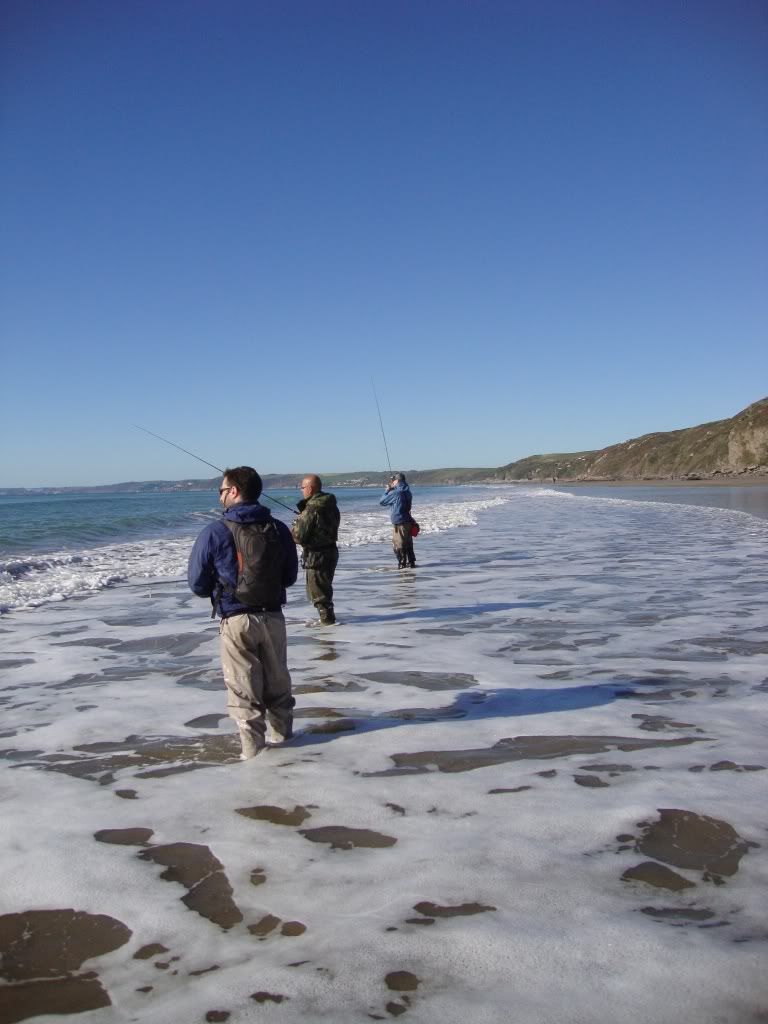 Looking forward to hearing anyone else's thoughts on the day and seeing peoples photos.