Discussion Starter
·
#1
·
Yesterday, I did a quick recon mission, 30 mins or so along a coastal footpath, West of Mousehole, Penzance. Looked like there were a few promising deep water rock spots to fish from, so I planned to head out the next morning.
So, today, geared up and headed off. Beautiful weather, fishing 2 hours before high, with some exploring to do. Arrived at the first spot, and started out with an Xlayer, bouncing off the bottom in the deep water. Felt very snaggy, and soon had a stuck lure. Couldn't shift it, so on with the glove and pulled the braid till the line came free, one Megabass Xlayer with decoy bachi head lost. It snapped at the clip, so at least my Fluro leader knot was working well! :-D
Moved to another spot, and decided to try a plug. Slipped a Megabass Vision OneTen on, exciteadly moved down the rock, cast and SNAP. One £20 plug flying for freedom, first cast. Completely my own fault, in my hast, forgot to put the bail arm over!!! ROOKIE error. Again, snapped at the clip.
So I slip another clip on, and proceed with a Megabass Zonk. Not long, and I had a fish on. Nice little fight, and had a 1lb 7oz bass landed. In my excitement to weigh and photo the fish, had left the plug hooked, whilst delving into my bag, the bass shook and jumped all over the granite, grazing my lovely Zonk. ROOKIE error!
So, moving further down the coast, another nice spot to try from. Threw the scarred Zonk out a bit more, soon had another take, be it a small one. Quickly brought a small Garfish ashore, the Zonk almost the same size!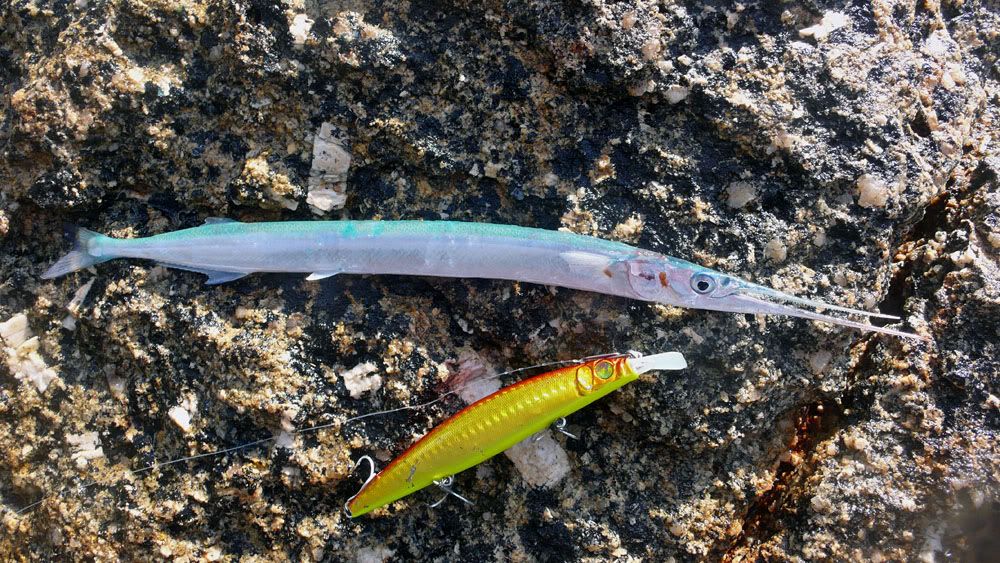 Garfish returned, cast out and SNAP. Another £20 gone, as the Zonk flys off into the blue yonder. Feeling a little peed off now, but again, my own fault. Should have checked my line properly after the first crack off, this time it snapped at the leader knot. ROOKIE error!
New leader tied on, and decide to go with the soft plastics. Back with the trusty Xlayer, trying my best to avoid the snags, had a fish on, and a small Pollack landed.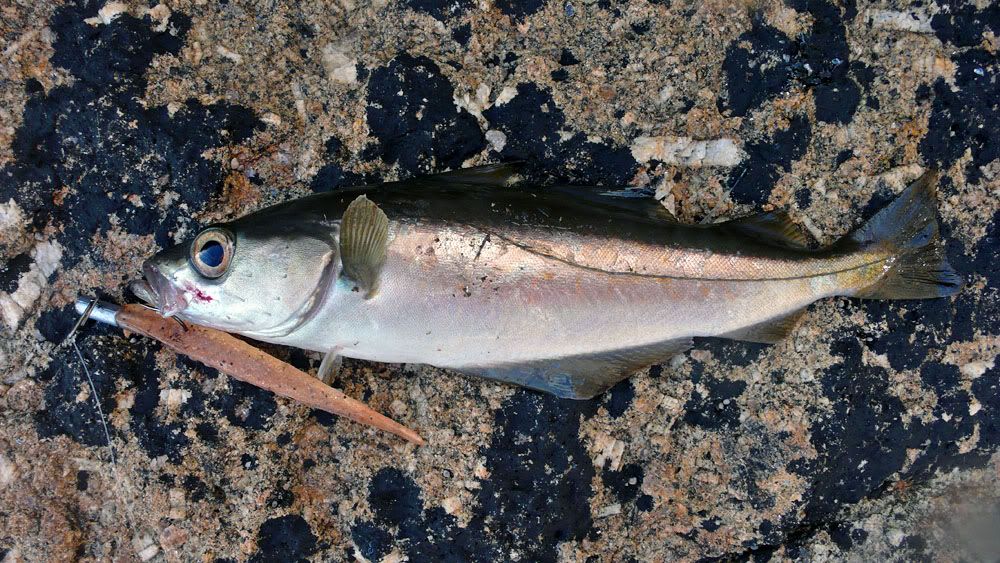 Switched over to a 4" Reins Rockvib, and from the same spot, had another small Pollack. However this one was lost at my feet in the surf. Decided to call it a day and headed off home. Quick pic of the kind of spots I fished;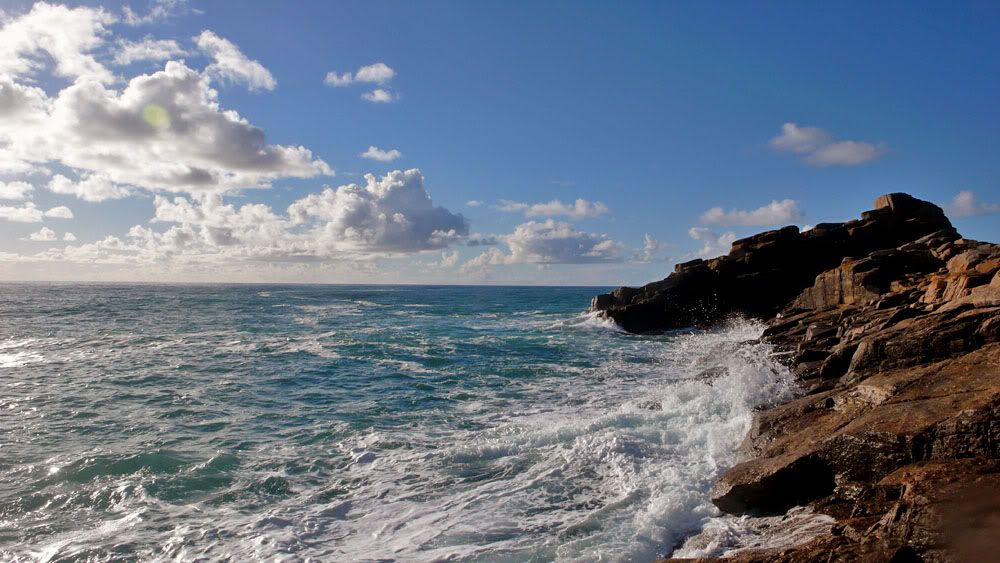 So pleased with catching fish at a stretch of coast I have not explored before, but now facing the cost of replacing the plugs. To be expected now and then, but it certainly taught me to be patient, remember the basics, and check your line and knots! :-D