Discussion Starter
·
#1
·
Well I am getting up to speed and learing the tying trade - I really enjoy tying as an extension of my fly fishing and catching on something I have created is a buzz!
Been using some spare dyed hackle feathers that Andy included in an order a while back whilst I wait on some more - took the plunge and bought a load of different bucktails and a Whiting Farms White saddle - which is OK but a few dodgy feathers in there - but hey I am not a perfectionist!
After I had a lesson from Chris Reeves, following Andy's SBS and picking up a book by Joe Coidero (sp?) I can knock a flatwing together fairly easy (following my own hand made notes!!!). Following Andy's mantra - "It's all in the blend!"
Few pictures of what I have knocked together and my dining room tying area!!
Multi coloured mix;
Couple of Sandeel blends;
6 on the left and 2 far right are Andy's rest are my own Mackeral blend and Pink ummm blend;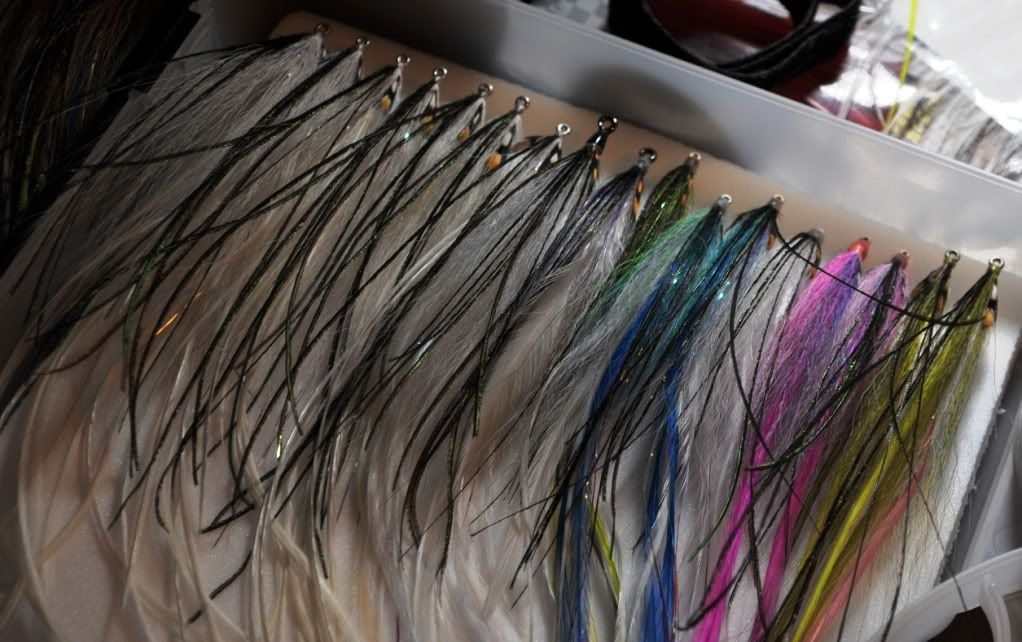 Small dining room table:/ ;