Discussion Starter
·
#1
·
after last nights fishing, i wanted to get out again today so i did! went to a different mark this time, but not too far away. conditions were pretty much perfect again, with harldy any wind, warm, clear water but a nice rolling swell making the water oxygenated once more.
started off with the successful lure of last night which was a pearl sidewinder...
caught my first fish within about 15 minutes...
small again (about 1.5lb) but good fun and nice to be off the mark for the day
then about another 15 minutes after, caught another schoolie of similar size, again on the sidewinder.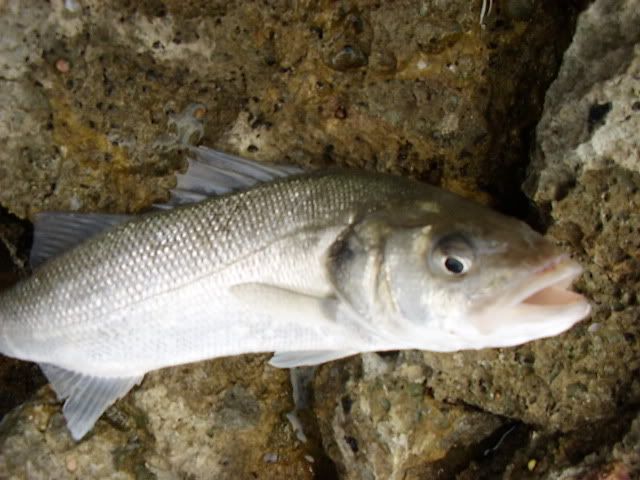 i was seeing a few bass swimming around from the start too so was hoping for a few more but it wasnt hectic action... i switched to an x rap to see if they were deeper and lost a fish which felt the same size as the other two. after that i moved around the headland to a deeper mark for some pollack, of which i had one small one on a brown and pepper shad thing, cant remember the name but it is by doa. no pic of this sorry as it was only about 0.5lb...
i then moved around again to a shallower mark in hope of bass... put the sidewinder back on and after a while had a follow from a bass of about 2.5lb but he turned at the last second... carrying on i felt a few plucks then this guy was hooked and landed.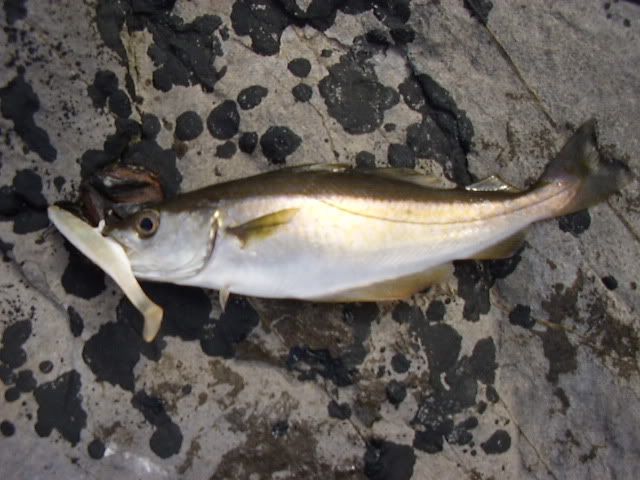 tryed for a while longer, getting a few follows from small pollack but nothing else hooked so left it there for the day