After seeing some monster bass and wasting an hour chasing mullet yesterday we chose to go back to where I had my first fish last weekend. The first couple of hours were fruitless, but after the flood had got going I had a couple of good size fish follow the Feed Shallow, and George had a schoolie chase his Daiwa Saltiga. So hopes were high but as the tide rose and we were forced to move back from the favoured spots, his head was beginning to drop at the prospect of another fishless weekend. "Don't panic" I said, "Still an hour or more to go and we know there are fish here" more out of encouragement than conviction. So, out he scrambles across some very steep reefs, right to the very end, and first cast I hear "Fish! Fish" and look out to see his little Bushie with a very healthy bend in it.Trouble is, I was still on the beach, with no waders and a hell of a scramble to help him. I got there in record time, ditching my rod en route to help him land a very scrappy bass of about 3lb (guessed not measured), caught on the same Pearl Fin-S fish lure that worked for me last week. Photos were taken, release videoed and high-5's exchanged.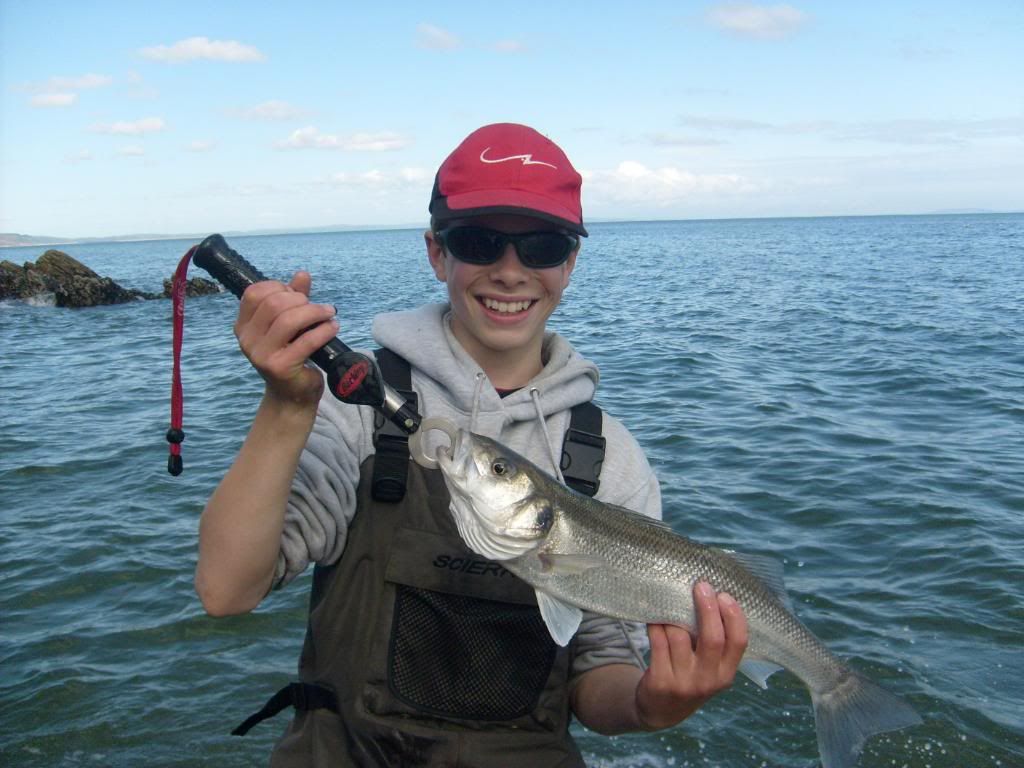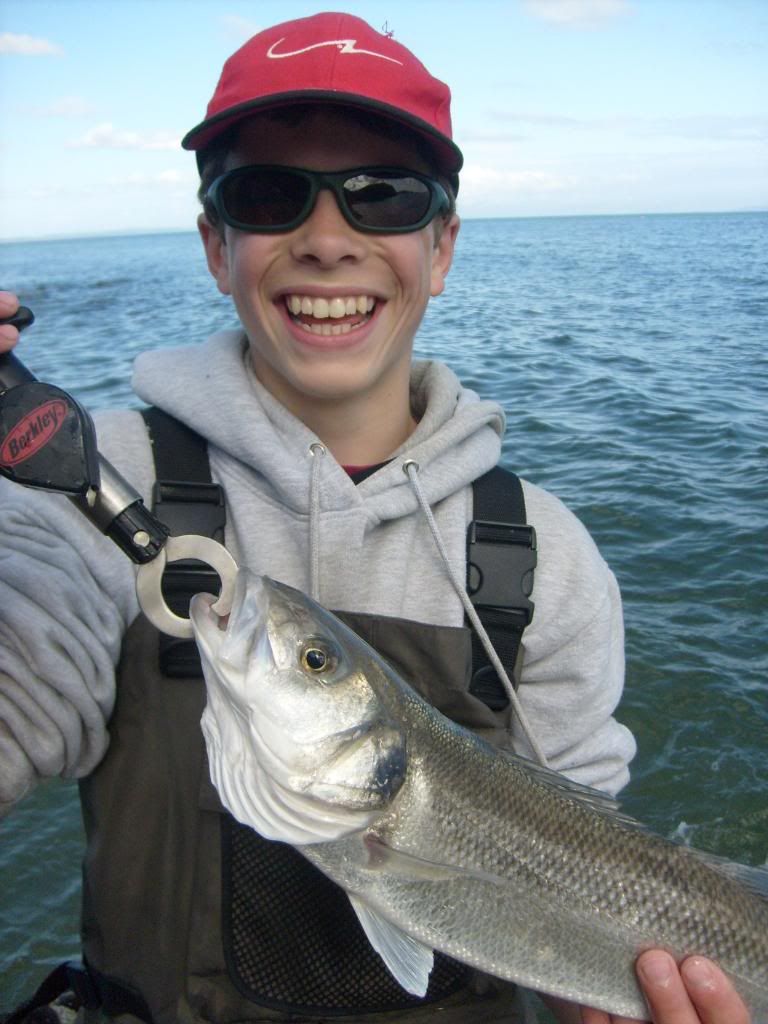 Very next cast he hooks a better fish right under his feet but this one didn't stick. The next 10 casts for both of us produced a series of follows from better fish, but no hook-ups.
It was only when we left the end of the reef that I realised what a hell of a place to access it was, and how long it took me to get back compared to how long it took me to get out there!
We fished on and I had an approx 2.5lber (48cm) on my Maria Chase but that was it for us today. Great fun and the season is truly under way at last. The smile says it all....