Discussion Starter
•
#1
•
Headed out at 0530 this morning after been abroad for a while,hit my local beach, the surf was pounding the shoreline and the harvest moon painted a very pretty picture. I put up a Patchinko, however half an hour later nothing. The Moon set was scheduled for 0630.The period after a moon set is a great green light for the silver lads. I put on a Akikin Surf Tide Minnow to handle the conditions, forty minutes later I had caught three nice Bass,3lb,4lb and a five pounder who gave a great account of himself in the oxygenated surf.
I moved to alocal estuary to try some new SPs that I purchased from Ben, Do Live sticks, I think they are called. The scent from these SPs is pretty impressive.:mrgreen: I attached a illex Lightening head and cast uptide, as the lead bounced along the rod gave two gentle taps; I lifted and the 7ft Shukan doubled over:-Dcoupled with 8lb braid I was hanging on for dear life. After a couple of great runs I beached the fish which was hooked nicely in the jaw.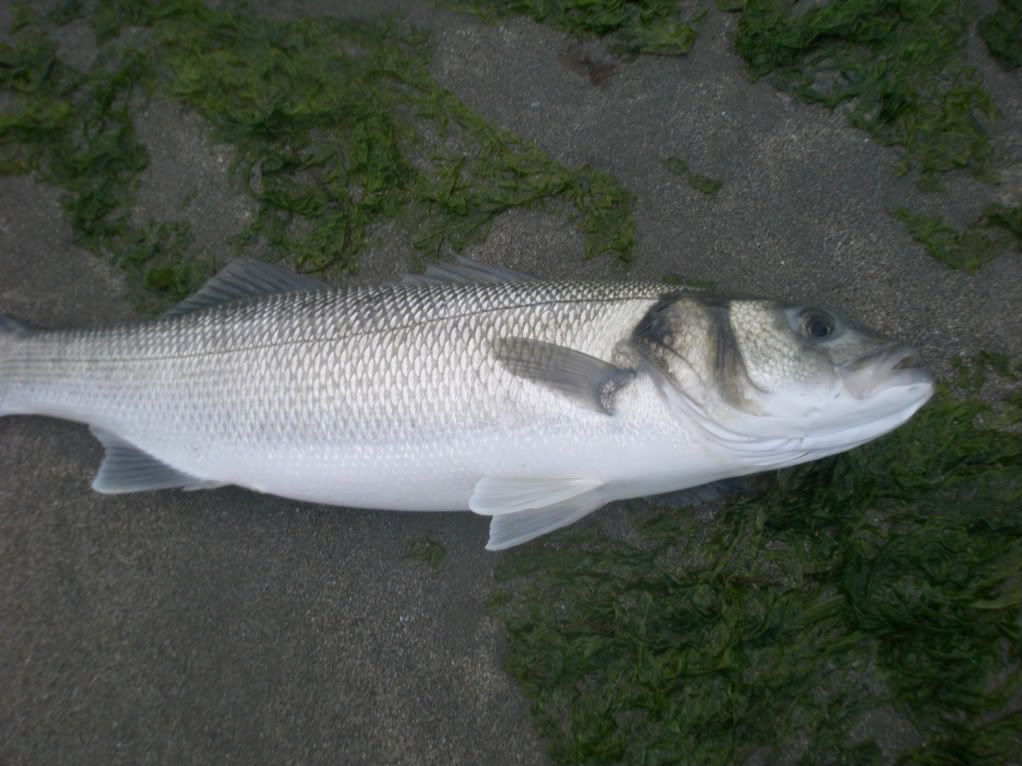 The fish weighed 6lb according to the Bass measure, it went back very fresh. Still buzzing,I tried one unweighted to see what would happen, again I cast the Sp uptide and allowed it to bounce along, there was no takes however as a winded the lure in a Bass bowwaved into the shallows and engulfed the Sp taking off back into the channel like a scalded cat:mrgreen: Again after a great fight on the light gear, a nice plump 5lb Bass was beached:-D
This light Sp fishing is becoming addictive on the light gear:-D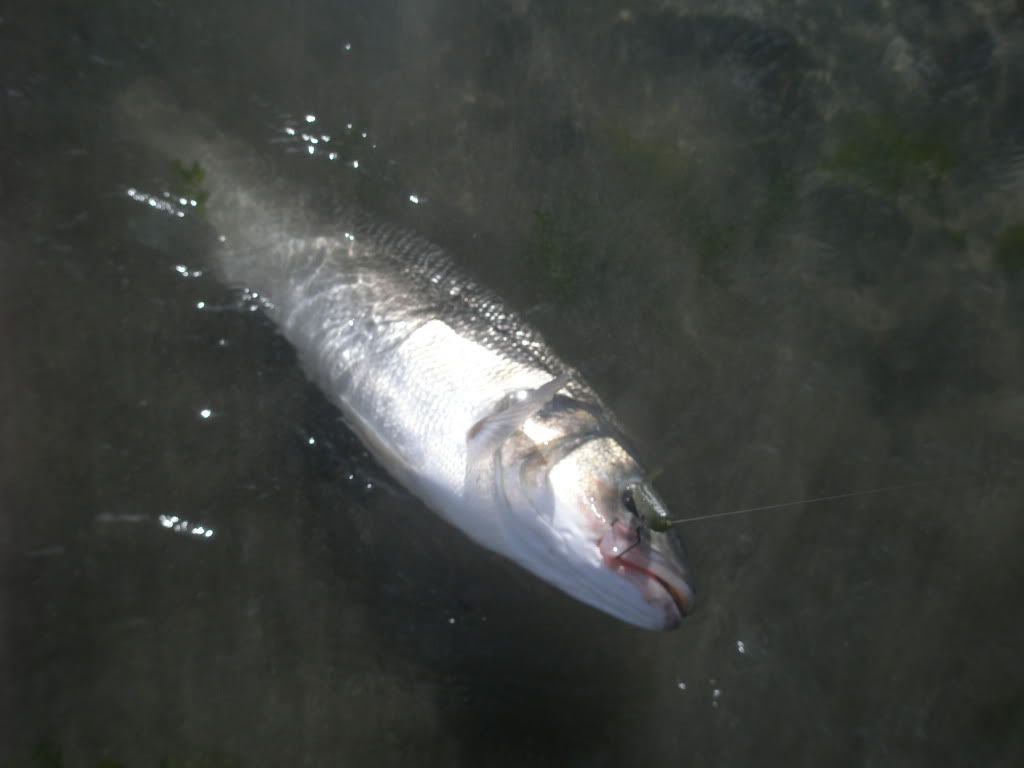 Overall a great morning to be out,met with some English lads who had fished an estuary further west landing a 11.5lb fish on sandeels; That would be some crack on the SPs.
Happy days Bob