Discussion Starter
·
#1
·
Headed out to try and get my first Wrasse on the board for the comp, and just about succeeded. Calm sunny conditions, with a light cold wind, and clear water. Fishing near Salcombe, off the rocks into deep water, filled with gullies in a dropping off rock shelf.
Had a few bites, but unable to connect. Saw a Wrasse follow my lure up into the shallows, but no take, however, feeling confident it wouldn't be long. Long pauses, small lift or shake, and fish connected. Lots of line taken before I tightened up the drag, then it went to ground. Gave it some slack, more fight, and then it shook the hook. The lure looked very sorry for itself, bitten and torn. So slipped a new one on and next cast had another fish on. Felt smaller, and bullied it up and away from the snags, and soon landed, my first Wrasse for the comp, unfortunately, only a small one.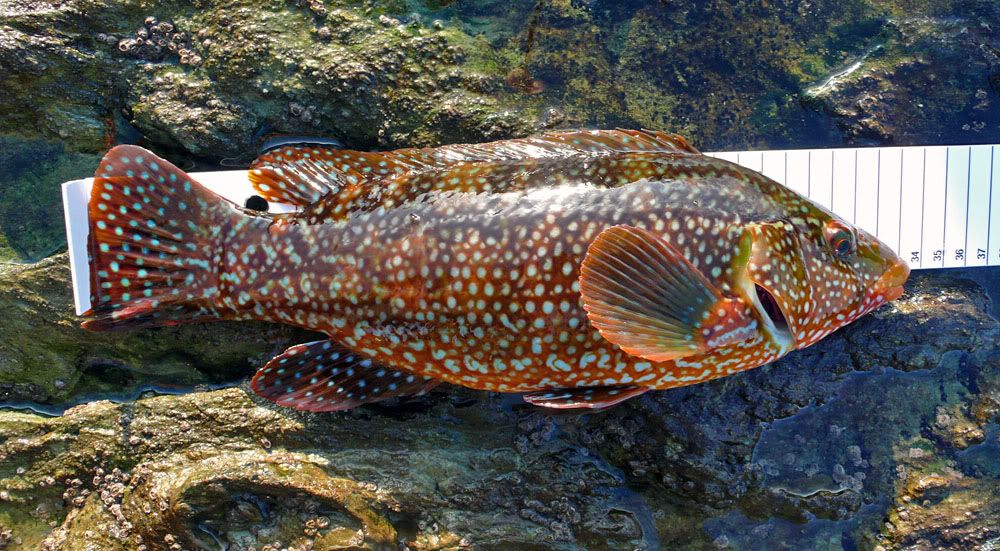 Measured 33cm. Caught on a DOA 4" CAL Jerkbait with a 5g cone head rigged weedless.
Fished on, moving about, but no more bites. Definitely loving the HRF soft plastic style, something I will be exploring more over the winter, ready for the Bass next spring.