Discussion Starter
·
#1
·
Went out for a quick sesh before work yesterday down at a mark in Port st Mary. A new mark to me, I've only fished it once before. It's the easiest of marks to do, a 50yd level walk from the car.
I don't know if Wrasse have "nurseries" as such, but the other time I went I had three Wrasse on the Bushwacker. That rod was so underwhelmed that this time I decided to use the ULX to even things up a bit. First cast, the slightest of twitches, slooooow wind, skirting the top of the Kelp, twitch, rod rattles - fish on! It gave a good account of itself for a minute then went to ground. Tried applying steady pressure, it wasn't moving. Tried giving it a slack line and waiting, still had itself jammed in somewhere. Then walked 30 yds down the rock and tried some more steady pressure. Out it popped,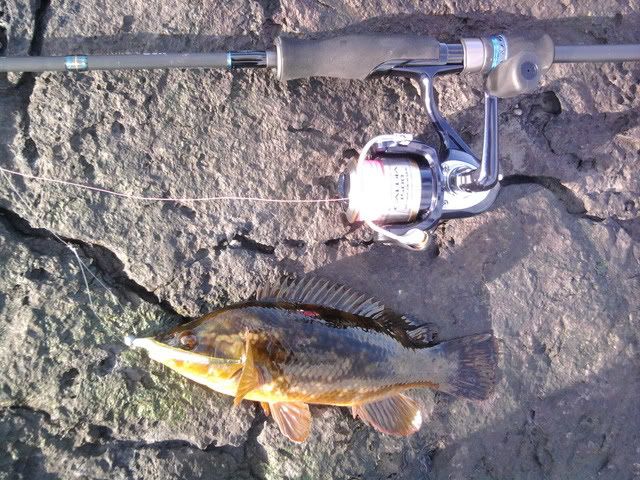 a, ...ahem......4lb Wrasse...on a...ahem...giant ayu Xlayer on a....ahem..20g jighead :shock:
;-)
I kept going for another hour without so much as a nibble then off to work, job done.