Discussion Starter
·
#1
·
Hi, I've recently moved from the Sussex coast to landlocked Berkshire, it was a seriously tough decision but the new job was worth it - funnily enough my new pad is a 2 minute walk to the banks of the River Enbourne and River Kennet and Kennet and Avon Canal; not to mention numerous trout fisheries.
I've started fly fishing which is much harder than it looks but I managed my first rainbow on the the fly whilst getting casting tuition, but recently I've ventured along the River Kennet on the hunt for the elusive 4lb Perch.
So on Saturday I took a walk along the River Kennet with a new rod secured from HRH Jones - Graphiteleader Bosco Nuovo GLNBS-642L. Much to my utter delight I hooked in a few nice brown trout, one, a new PB, going 42 cm on the old bass stained TLF ruler - I have to say I wasn't expecting it but it made my day. Such pretty things and fight well! They all fell to a No.1 Mepps.
Now off to Europe with my Shore Dragon to catch some proper fish. :muttley:Thanks for reading and tight lines.
Peter.
The Trout hole
Kennet Brownie and new PB @ 42cm
Kennet Brownie
Weir Brownie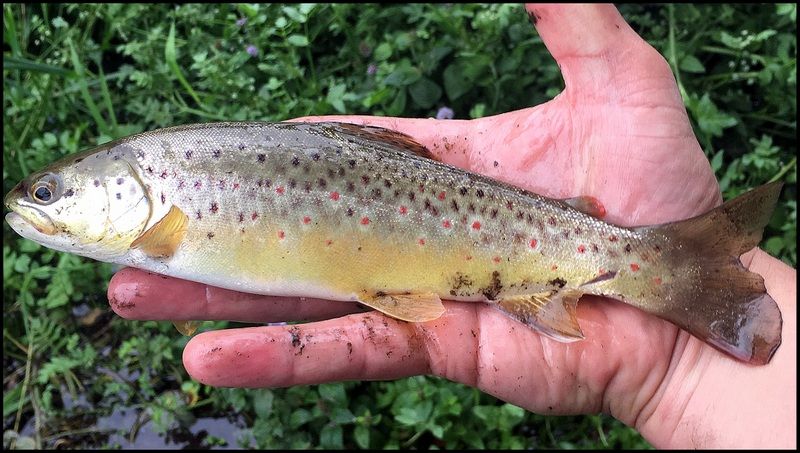 Weir Perch
Weir Perch
1st Rainbow on the fly rod