·
CoFounder & Retired Admin
Discussion Starter
·
#1
·
Bob and I got the boat serviced on saturday and decided to go out sunday for our first trip of the year. The weather was beautiful, and the water gin clear, so we decided to try for some wrasse on the softies (and maybe fluke a bass). First rock we found out of the harbour and we were both into wrasse, happy days.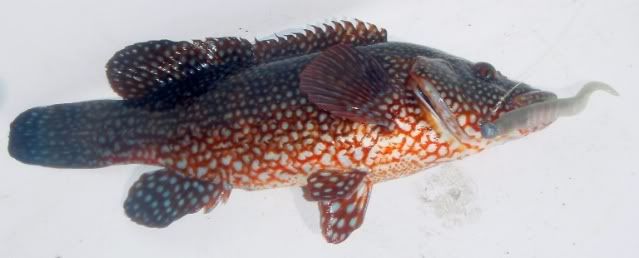 We tried a few marks and a few different soft lures, but soon realised we were getting snagged too much if we used anything over 10g, it really is important. I mean at one point I was using a 7g head with an Xlayer in about 25ft of water!! If you had told me a year ago I would have been doing tghat I would have said your wre mad. But with the findings of the LRF posse and some advice from other sources I must agree that the lighter you can go the better it is, less tackle losses and more bites etc.
I found no matter what soft lure I used none came close to the Xlayer, I mean it was crazy, we tried other stick baits too, and paddle tails but all we had to do is put an Xlayer on and fish it with very small movements. Sometimes the wrasse would take and you could tell they were hooked but they didnt even realise, well not until you gave them a good jerk and they soon came to life.
Bob had a great day, taking a few very pretty fish too, beautiful arent they?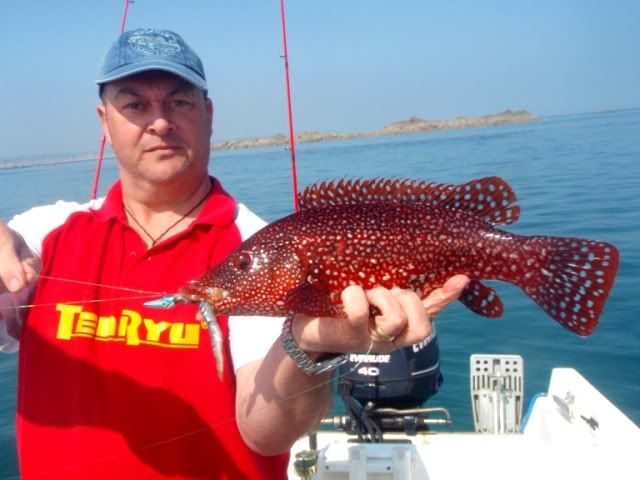 We were both on our Injections and using 10lb and 15lb braid with 20lb flurocarbon, jig heads and weedless weighted hooks from 2g to 15g all day depending on the depths.