Discussion Starter
·
#1
·
As I am home for a couple of days in Bantham, thought it would be a good idea to go and see what fish are about. Weather and conditions were not promising. Pretty strong onshore winds, with a big 4-6' messy swell running, water visibility was terrible, with all the heavy rain water discolouring the river as it ran into the sea at the mouth.
Started out in the rivermouth at low tide, and followed the tide up as it pushed, big tides meant lots of water moving as the tide pushed up the river, over the sand. I was fishing with an Xlayer with 7g head, enough to let it sink in the fast moving water, make bottom contact. In one spot, saw 3 bass, decent size, breach the surface within 10 mins, so had hope, at least there were fish there.
After nothing, no bites for a good hour and a half, decided to head further up the river, away from the beach into the estuary. As the river narrowed, the flow rate was very high. The spot I fished from had a widening, with slack water filtering off the main flow. After 10 mins of casting to the edge of the flow, working it back into the slack, I had a fish on. The fish used the current to it's advantage, and it fought well, before I landed it on the sand. Weighed in at 1lb 5oz.
Within another 5 mins, again a bite, same spot as before. Brought the fish safely ashore, this one slightly bigger, weighing 1lb 10oz.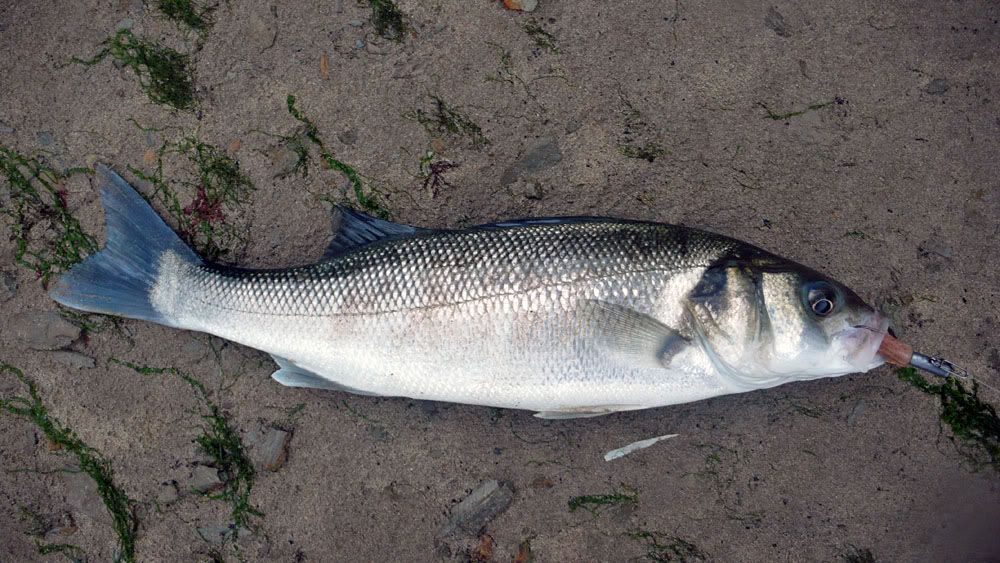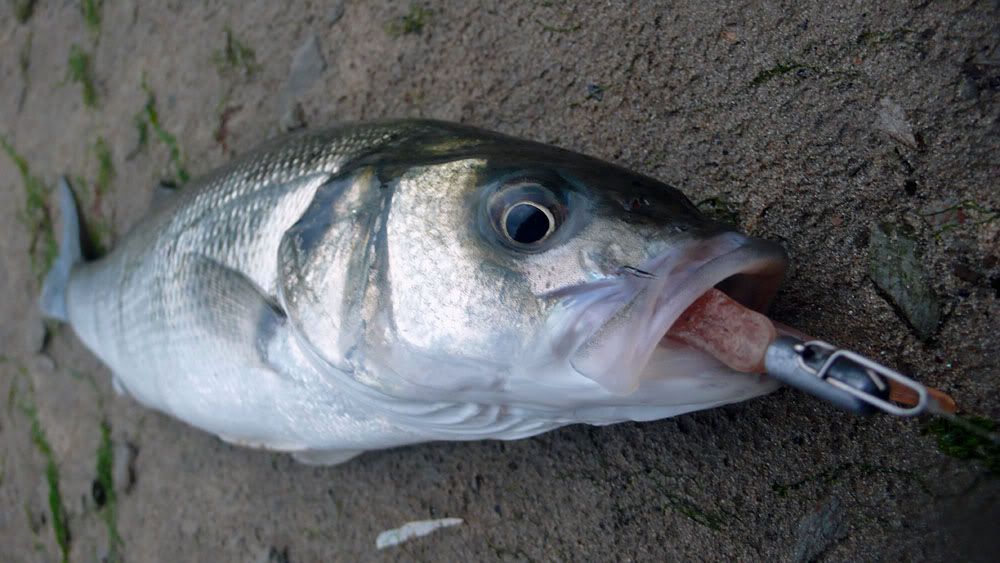 Feeling very happy to have caught in the conditions, but starting to feel my fingers getting cold, decided to call it a day. Really starting to love the Xlayers, seem to catch well in most conditions I have tried them in so far :-D
The real joy about catching these fish here, is that as a young(er) lad, maybe 12 years old or so, I used to fish here a fair bit, on and off over a few years. I NEVER ever caught anything, so to catch here now, a bit wiser and with maybe the right kit, brings a smile to my face!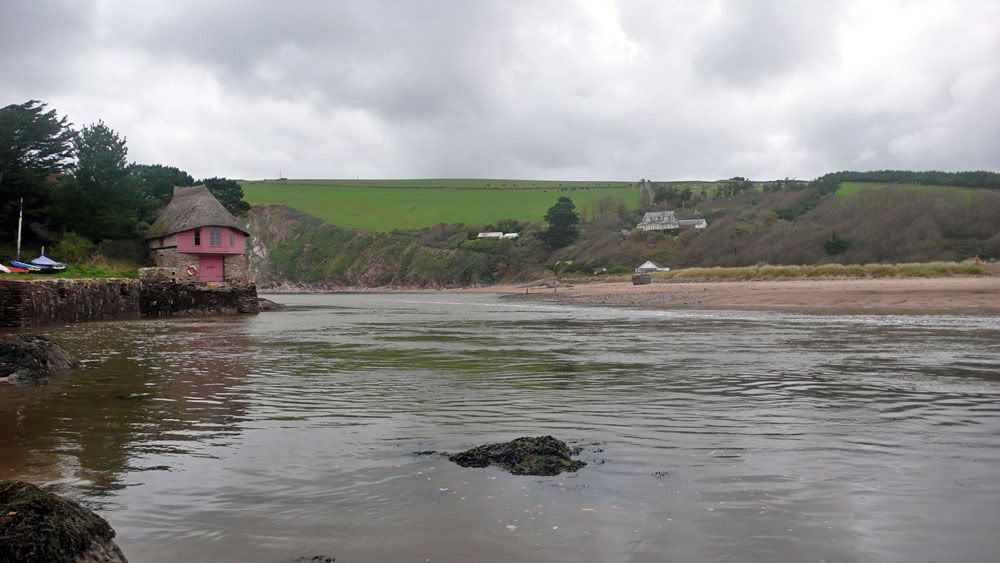 And a little shot of my reel and rod, Rarenium 4000 with Powerpro on a Lucky Craft ESGII 7'7. Love this kit! :-D