Callum and I thought we'd try an afternoon trip in the boat today.
When we arrived at the marina one of my friends was just coming in from a early morning trip out East and explained that he had had a difficult nigh on fruitless trip. So we headed west and tried some known wrasse marks with little reward apart from the odd fish to 2lbs.
Then we move to try a solitary head that is 20ft off bottom in deep water in an otherwise featureless area.
After a surprisingly strong fight Callum brought this to the surface....caught on a Prologic Sandeel.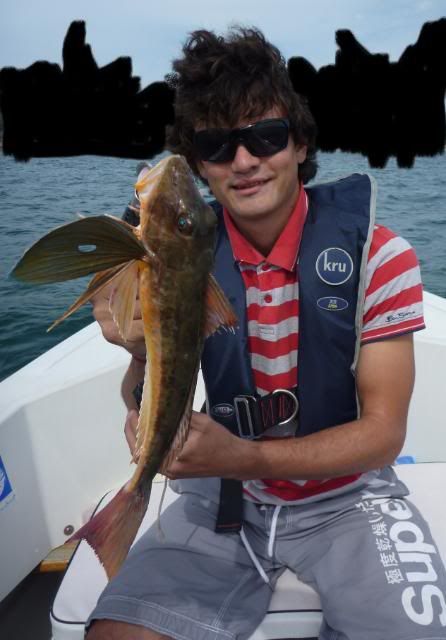 A beautiful little fish that went back with its pride dented and grunting a little, but it was a beautiful thing, as they say.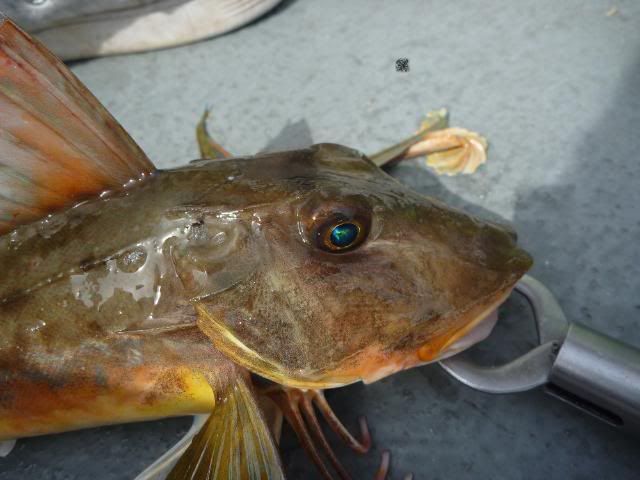 Just look at that eye.
PS Sorry for feeling the need to block out the coastline but for the time being its a little fished rock in the middle of nowhere and I'd like to keep it that way for a while.