Just returned from a trip to Mull of Galloway with my mates who last year came very close to breaking the Scottish shore caught bass record with a fish over 13lb so to see if it had put a bit of weight on they decided to head back and I kindly accepted their invite to join them.
During the day we decided to have a go at the local pollack and conger and although the average size was down on previous years we had one or two fish in the 4 to 5lb range and conger to double figures.The get down to some of the marks was quite interesting . . .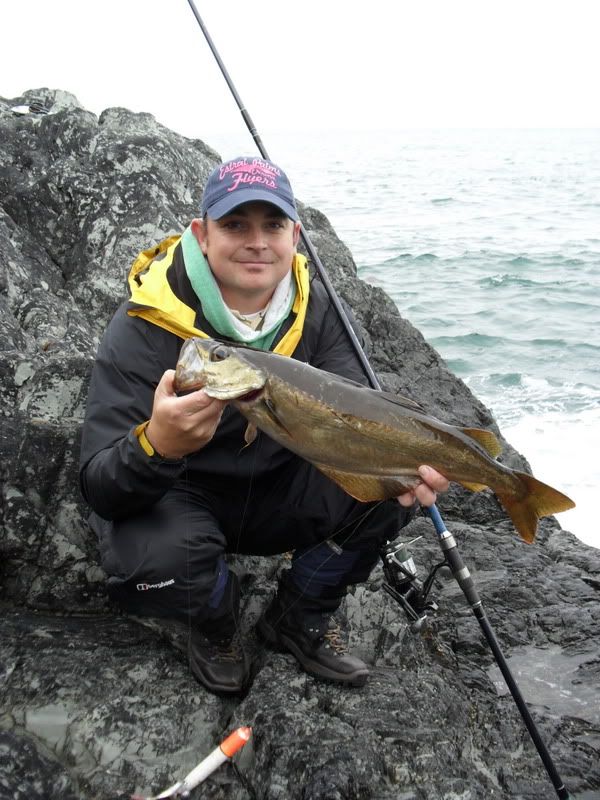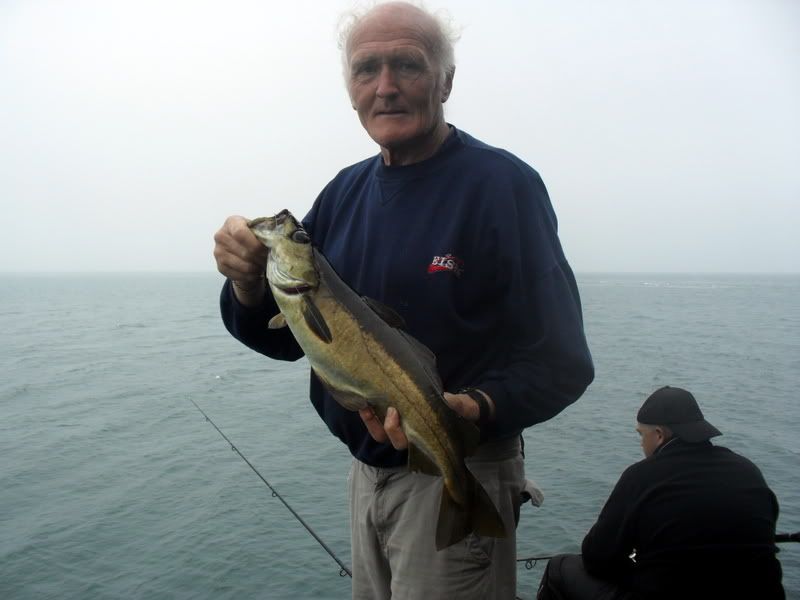 These fish paled into almost insignificance when the star apprentice hooked into his new Pb, a fish weighing over 9lb on a very light spinning rod and jellyworm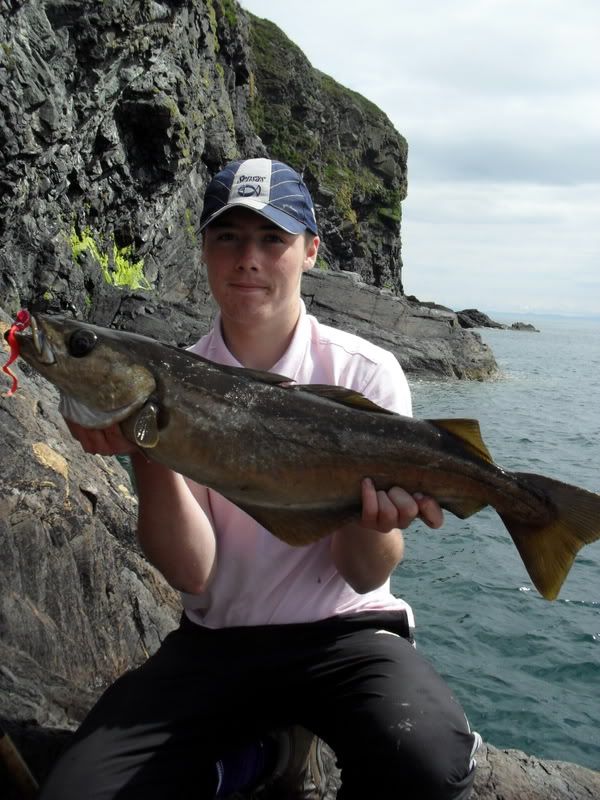 Well done Lee a great angler in the making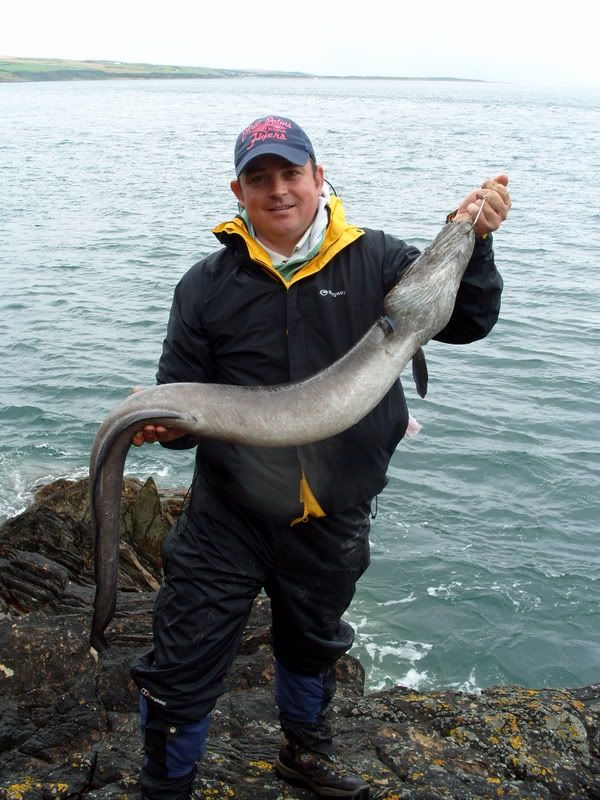 Gary with a double figure conger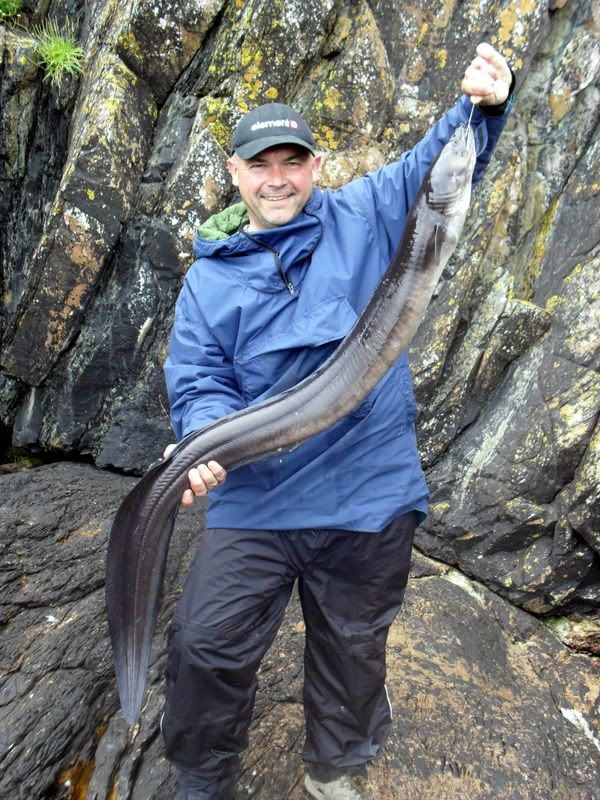 Myself with a Pb conger of over 13lb
As we returned to the cottage for a well earned rest and something to eat thoughts and conversation turned to the main reason for our trip, the quest for a big bass to beat last years fish.Just before dusk we made our way to one of the marks we fish and everyone was switched on and focussed.I made my way to the waters edge where I could see decent bass working the weedy margins in water barely 9 inches deep.I picked my rock to perch on and waited patiently for the tide to flood so I could cast my surface plug and have a go.First chuck an underarm lob of 5 yards and bingo fish on
This was followed by several others and the guys all took fish on a range of plugs and plastics and double hook ups were not uncommon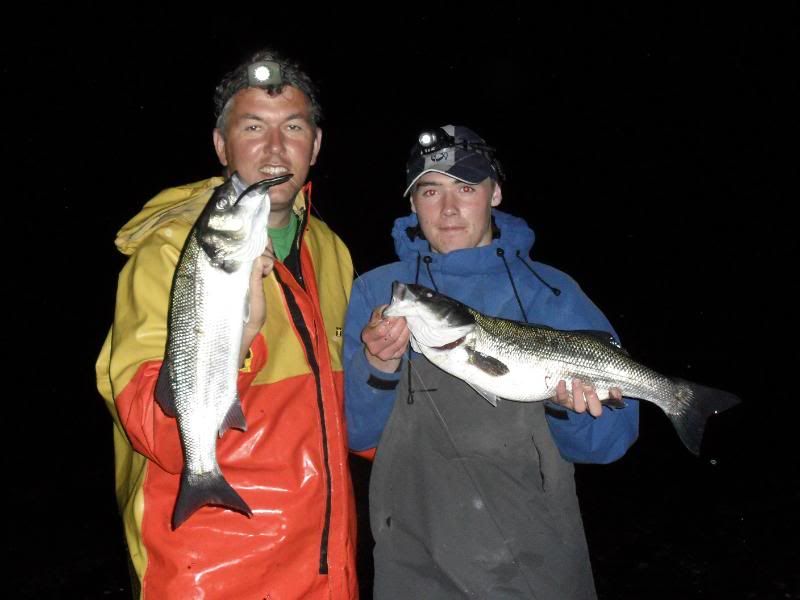 Lee once again showed he is a force to be reckoned with by again managing a new Pb bass of over 5lb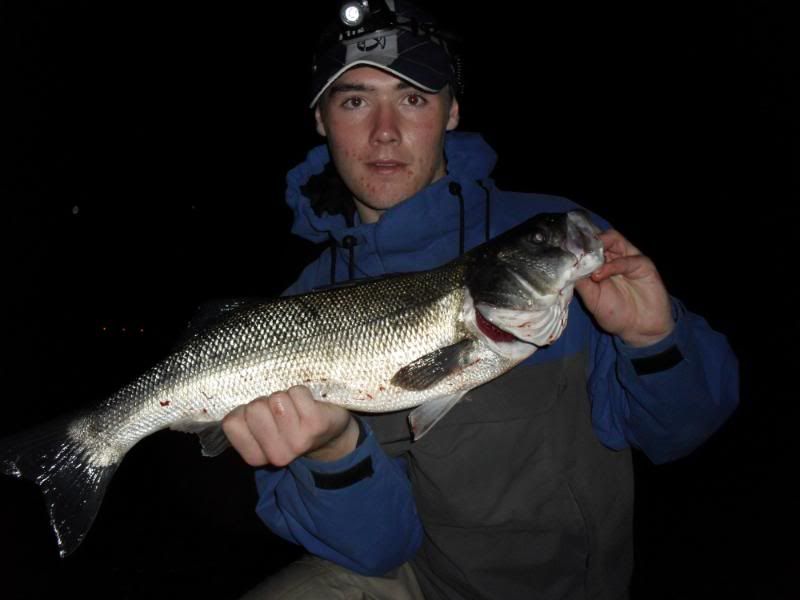 We stayed on the mark until the fish moved off and then spread ourselves over a wider area in search of the big one.Everyone but John had managed a few fish but his enthusiasm to catch his first lure caught fish didn't waiver despite the constant drizzle and wind.He was duly rewarded with a fish most of us will never have the pleasure of catching and can only dream of.What a way to pop your cherry as a lure caught bass virgin . . . .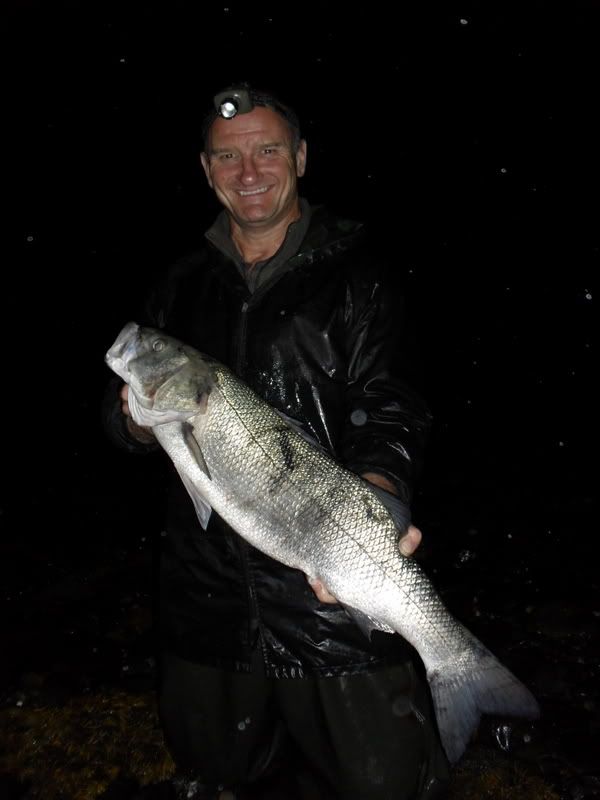 A truly magnificent fish weighing 10lb 1oz.Well done to a fine angler and a true gent.
We fished the rest of the week giving it our best shot,enjoying some superb sport with the bass but deep down inside knew John's fish was going to take some beating.On the final evening 3 of us had 21 bass and 3 pollack between us and the fish were all fine fish between 3 and 5lb which I think is a good average size .Who knows maybe next time that record fish will be there for the taking and it won't be for the lack of trying if we don't succeed to catch it.
Many thanks to the guys for inviting me along your all top lads and I can't wait till next time