Discussion Starter
·
#1
·
I popped over to my local tackle shop ealier, and whilst having a waggle of the lure rods, notice a new one in the racks. It had a familiar look about it. I took some pics on my cam-phone - spot the Telkon . . . . .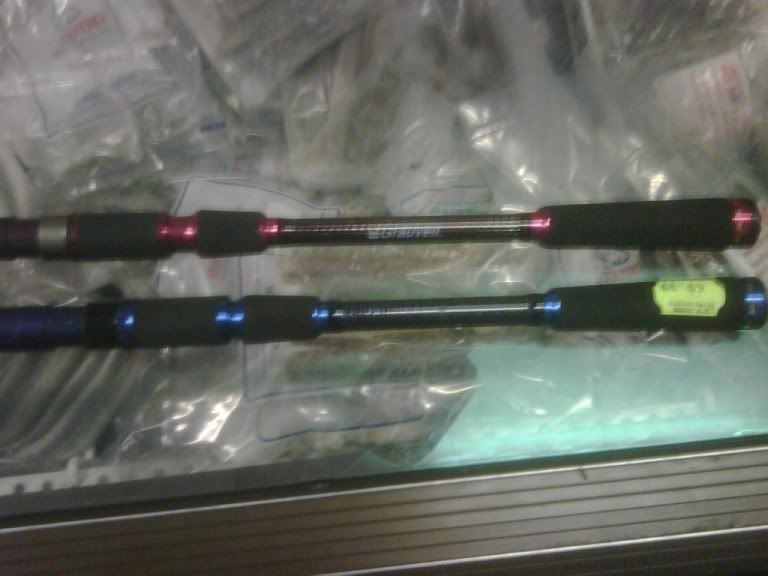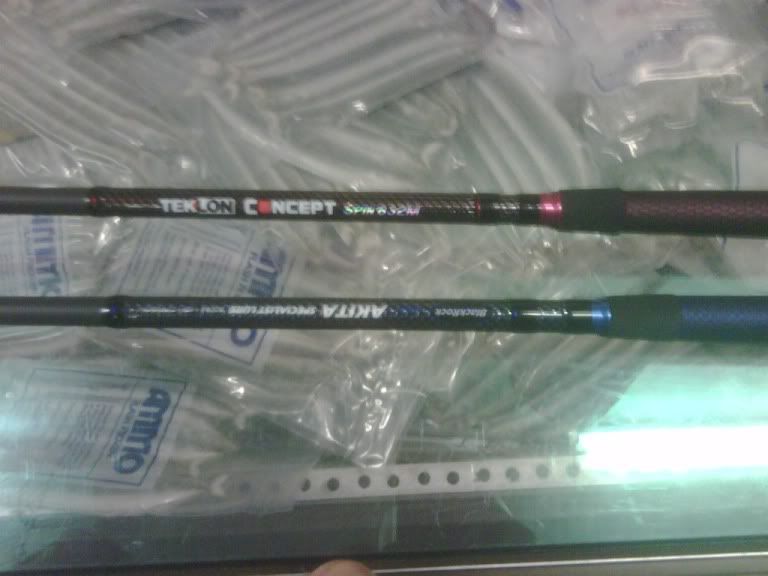 Im no expert, but i'd say that they came out of the same factory. Believe it or not, i did weigh them, as the Blue one felt a tad heavier, and it indeed came in at around an ounce heavier (which presumably means a cheaper carbon ?).
Half the price of the Teklon.
Discuss . . . . . . . .