Discussion Starter
·
#1
·
Last day of the school holiday for half term yesterday so made the missus come home on time and after a while decided I would head for the cliffs as I have tried most other places already with no success.
After a serious bit of "wintry shower" it looked a bit dodgy...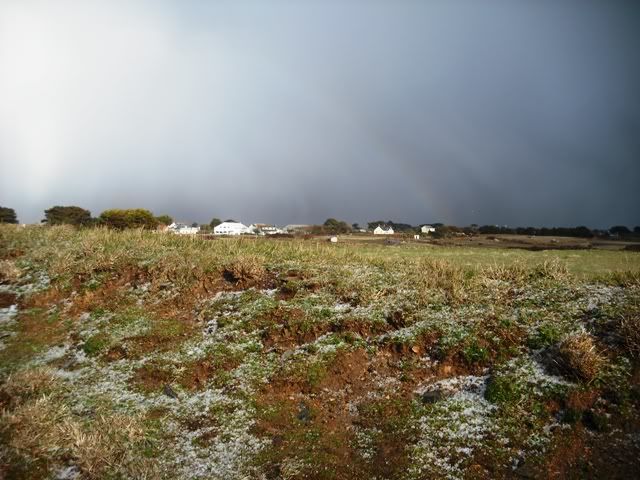 But it had passed and was dumping it's load at sea:
Our cliffs are gorgeous in the late afternoon sunlight: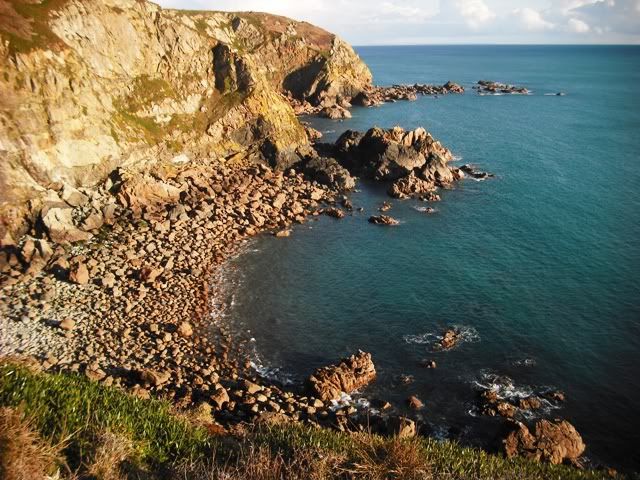 This is the mark from the top: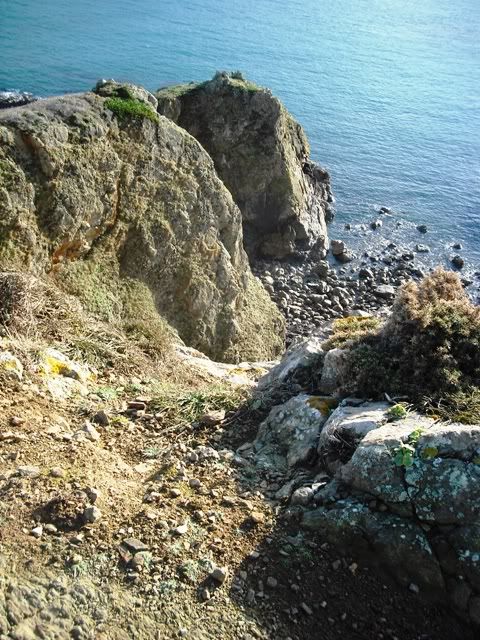 Tried pulling through this nice gully for a rockie or bass. Nowt: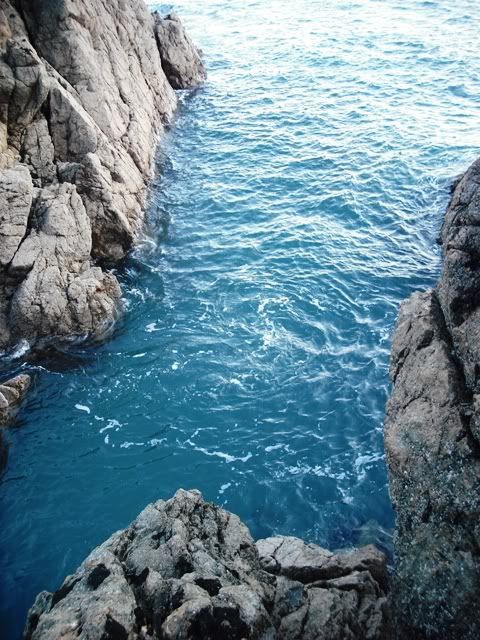 tried flicking and twitching round these pinnacles. I'd estimate the water was about 30ft deep in front of the close on and between them as the lure went down a long way: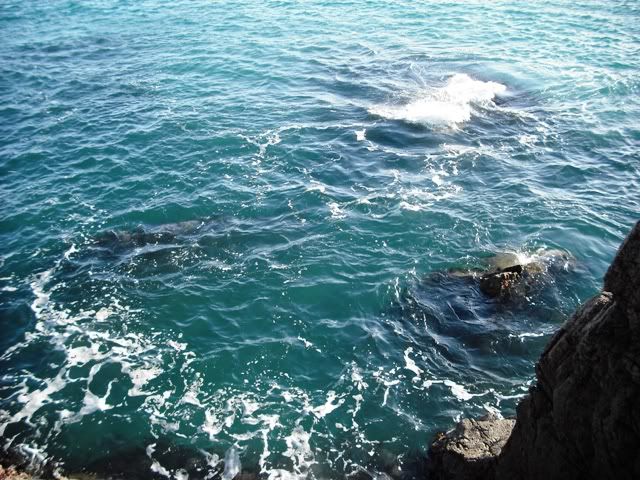 Nothing there either.
After an hour or so wondering about the rocks and chucking lures about with not so much as a follow that I could see I started the hike back up.
noticed the light on the lure looked nice so I took a pic:
Well that wasn't a success but on the plus side the cycling to work must be helping as I was still alive and able to walk when I got to the top and also this morning!!
I was then tempted into a bait session in the evening and that was a waste of time as well. 5 marks and all I got was a double shot on the pennel rig while bass fishing. They were the wrong colour though.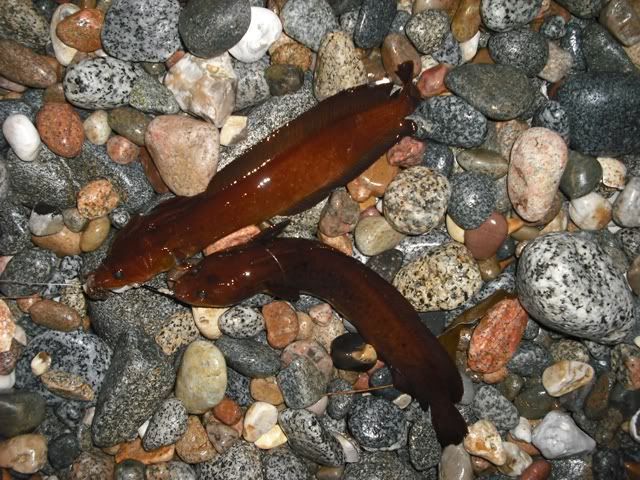 I even tried the harbour on the way home with the light stuff but I got bored quick as it was cold and I couldn't really be bothered with a half hearted effort so I went home fishless.
back to work next week :sad:
Maybe tomorrow night!!