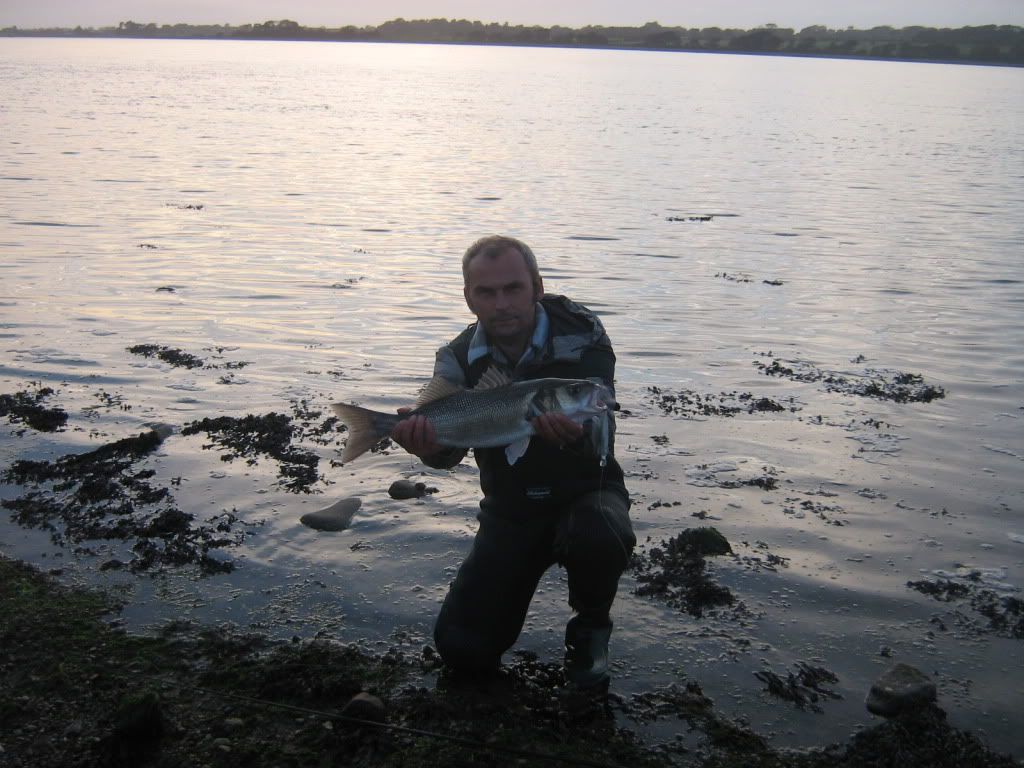 On the way home from work this evening I noticed a line of Gulls holding in the tide with a few Terns around them....Very interesting I thought! so I went home and had a quick bite to eat and hit the shore.
When I arrived there were loads of Sprat being pushed into the back eddy,s and bubble wrack so with this in mind I decided to put on a Dexter Minnow in Joey Mackerel colour the nearest match I had to a Sprat and started to fish.It was not long before a decent bass slammed into the lure,I caught 4 fish and lost 3 in the weed however I did catch a 5ib+ Bass which I think is my PB for this year but did not have a set of scales on me.
I intend to go back to the same mark on Thursday armed this time with the Shads as the tide will be a bit stronger which will be ideal for them to work properly.