Discussion Starter
·
#1
·
Happy New Year first of all!
I've never fished an estuary before so I'm looking for some general tips/pointers for this type of fishing. If it is indeed majorly different to fishing a sea mark?
Where I live there is the River Medina which is about 7km long and goes from the sea end (Cowes) through to Newport. I've no idea how deep it gets at high tide, but a major company uses gigantic boats to sail 250ft long wind turbines along the river.
In most places, especially the sea end to appromimately half way along to Newport there are the most amount of structures such as large moorings with many boats, a couple of old discarded boats, jetty's, cover from tree's etc etc etc.
So is it just a case of working my way along the bank at high tide casting near to as many structures as possible? Smaller/bigger lures? Surface/Shallow/Deep divers? Preferred colours/actions?
I'm thinking of attacking these marks to start, with big (40g+) lazy looking, ultra life like swimbaits as I think all of us under use these type of lures.
Are bass (probably not the fittest ones) present all year round?
Here are a couple of not so good pics found on google... So any advice will be greatly appreciated, chaps. Thanks in advance...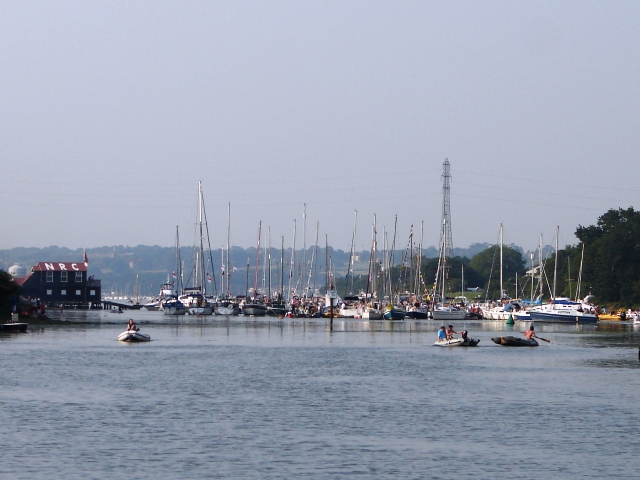 The following one is the Newport end: