Gaz & I popped out earlier today to try for a Wrasse. Not much to report, just the one fish which Gaz caught: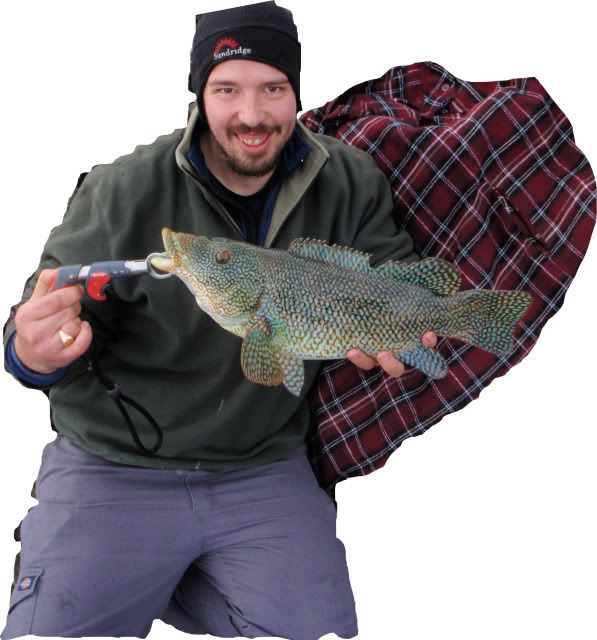 A lovely 4lb 10z winter Rocky.
My legs are still pooped from football on Friday, so after the climb up I could not be arsed with another climb. I went home and Gaz went to another mark, braving the freezing rain and snow.
He phoned me half an hour ago, he's had another Wrasse, this time 6lb. Cracking fish, can't wait to see the photos!
The 4lb'er was a chunky fish, as was the 6 apparently! They must be feeding hard now.